Was last night's EastEnders one of the best episodes we've seen? Fans think so!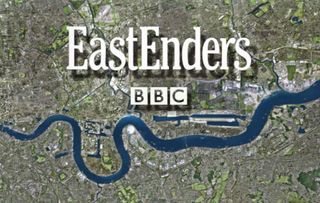 Last night's EastEnders saw Sean Slater returning to our screens after a 10 year absence, and fans can't get enough...
EastEnders fans have finally had their prayers answered and Sean Slater is back on our screens - and Monday night's trip to Walford has left viewers calling the episode the highlight of 2019 so far...
Soap fans rejoiced when it was announced at the start of the year that EastEnders boss, Kate Oates, had made the decision to bring Sean back to Walford after 10 years away, and his first scenes in a decade certainly haven't disappointed.
EastEnders viewers took to social media last night to praise the soap for a brilliant episode, and shared their delight in seeing actor Rob Kazinsky, who plays troubled Sean, back where he belongs...
EastEnders fans saw Sean make a brief appearance at the end of last week when he picked Amy Branning up from school without anyone knowing.
But it was last night that really saw him shine as he spent time with Amy, sharing memories of Roxy over a milkshake.
The scenes between the two characters were brilliant, and it didn't take fans long to remember why we all loved Sean so much all those years ago.
Viewers felt their hearts break for Sean as he spoke about Roxy in the present tense, unaware that she tragically died more than two years ago after drowning in a hotel pool.
It was left up to Jack to break the news to old nemesis Sean after he realised that Sean didn't know about his ex-wife's demise, and he took Sean to Roxy's grave to break the news.
Sean was visibly devastated to discover that Roxy had died, and as Jack revealed that he held Roxy responsible for Ronnie's death, a fight broke out between the men.
The fight scenes between Jack and Sean were a huge hit with fans, and everyone was left in awe of how Rob Kazinsky could slip back into a role so flawlessly after 10 years away.
This week is set to be one of the best EastEnders has ever seen as news of Sean's return travels around the Square.
While Jean is thrilled to see her son, Stacey is forced to give her brother some harsh home truths, and Ruby Allen doesn't cope well with seeing Sean again after all this time.
Last night's EastEnders also hinted at a heartbreaking twist in Sean's comeback storyline as he spoke to Roxy as he sat on her grave, telling her that he would be with her soon.
As it was revealed that Sean is planning to take his own life and he has returned to Walford to make peace with everyone before he goes, it seems the epic scenes from Rob Kazinsky are only just beginning.
EastEnders airs Monday and Friday at 8pm and Tuesday and Thursday at 7.30pm on BBC One.
Picture credit: BBC / Jack Barnes and BBC / Kieron McCarron
Get the latest updates, reviews and unmissable series to watch and more!
Thank you for signing up to Whattowatch. You will receive a verification email shortly.
There was a problem. Please refresh the page and try again.