Whatever happened to The Bill's Jim Carver?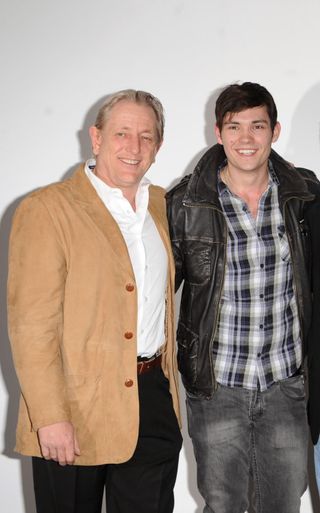 Familiar to TV audiences as PC Jim Carver in ITV's long running police drama The Bill, Mark Wingett (opens in new tab), 53, was first on screen as a teenager in 1979 cult film Quadrophenia. He also appeared in 2012 blockbuster Snow White And The Huntsman with Charlize Theron. Mark lives in Hackney with his long-term partner Sharon, and has a daughter, Jamila, 22, and a stepson, Benny, 35.
Here, he talks about his acting ambitions, his career and his family…
"I got into the National Youth Theatre when I was 16 and I was the lead in a play, England My Own. The casting director Esta Charkham got me a part in a film called Quadrophenia. It all happened very quickly," Mark tells the Daily Express.
"I had a great time, hanging out with my fellow actors, Phil Daniels (opens in new tab), Ray Winstone (opens in new tab) and Phil Davis (opens in new tab), and I got a provisional Equity card on the basis of that job. I then got an agent and although I was planning to go to drama school, I quickly secured a role in Class Enemy with the Oxford Playhouse, my first professional play, which then went on tour and ended up in the Young Vic.
"I then got a part in my first TV series, The Ravelled Thread.
"In 1983 Thames TV were putting together some pilots for shows and came up with Woodentop which was about a young policeman called Jim Carver.
"I did two weeks' rehearsal, two weeks' filming and it was done. Six months later they decided to make a series of it. The first series of The Bill was 12 one-hour episodes. There was a gap of a year, then another series.
"As the show's popularity took off, the storylines became more interesting. I had 21 years in total on The Bill and did 787 episodes. In 2000 I was surprised by Michael Aspel (opens in new tab) and appeared on This Is Your Life.
"In 2004 I decided to leave to pursue other acting ambitions but I returned for a few episodes in 2005 and 2007. I have spent the past decade busy in the theatre and working in TV and films. Acting has been very good to me."
Mark is currently appearing on stage in The Royal Duchess Superstore at the Half Moon Theatre in Limehouse, London, from September 9 to 21
Get the latest updates, reviews and unmissable series to watch and more!
Thank you for signing up to Whattowatch. You will receive a verification email shortly.
There was a problem. Please refresh the page and try again.