Will Phil Collins be joining ITV's The Voice as a coach?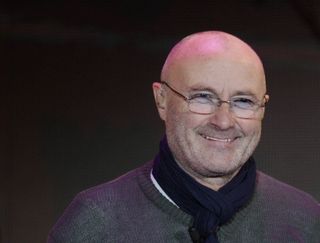 (Image credit: Associated Press)
First, ITV wins The Voice from the BBC… Now it seems they're showing they want to march the show to the beat of a different drummer by signing Phil Collins (opens in new tab) as a coach.
The Mirror claims executives are prepared to offer the Genesis singer/drummer whatever it takes to get him.
Kylie Minogue (opens in new tab) and Jess Glynne (opens in new tab) have turned down offers, and Ricky Wilson (opens in new tab) and Paloma Faith (opens in new tab) ruled out moving to ITV with the show, but ITV bosses think Phil will agree to their proposal.
Phil, 65, who lives in Miami, is reportedly being viewed as an ideal choice to make the talent search as popular as the US version of the show.
Emma Willis (opens in new tab) will continue to host the UK version and a source said: "Now the ink has dried on Emma's contract, the important decision of who the coaches are going to be on The Voice are being discussed in earnest now.
"ITV have got deeper pockets than the BBC and are sure they can get a credible panel together.
"They're looking at how popular The Voice is in the States and how a mix of rock, pop, country, veteran and current artist coaches have been a hit with viewers. They plan to make a considerable offer to Phil.
The Voice (opens in new tab) will have its first series on ITV early in 2017.
Thank you for signing up to Whattowatch. You will receive a verification email shortly.
There was a problem. Please refresh the page and try again.