American Horror Stories season 2: next episode, everything we know
Ryan Murphy's horror anthology returns for a second season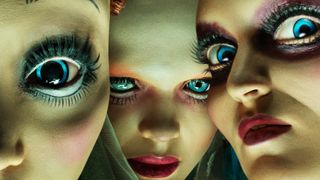 (Image credit: FX/Hulu)
American Horror Stories season 2 is coming to FX on Hulu this summer with all new anthology–style stories from the brilliantly macabre minds of creators Ryan Murphy and Brad Falchuk.
This spinoff of American Horror Story differs from the juggernaut original franchise in that each episode is its own story, whereas AHS features one to two stories that play out over the course of the season.
Here's everything we know about American Horror Stories season 2.
American Horror Stories season 2 episode guide
The final episode of American Horror Stories season 2 will air September 7. As with everything else in the AHS universe, there aren't many details available in advance but as of this moment the episode is titled "Lake" and stars Alicia Silverstone in her
This has been a very interesting season, loosely tied to exploring urban myths throughout the ages. There haven't been any connections between the episodes this season, giving the show space to come up with several unique stories with diverse casts.
American Horror Stories season 2 episode 1: "The Dollhouse"
Airdate: July 21, 2022
"A job interview at the Van Wirt Toy Company goes horribly wrong in 1961 Natchez, Mississippi."
Starring Denis O'Hare, Kristine Froseth, Houston Towe
American Horror Stories season 2 episode 2: "Aura"
Airdate: July 28, 2022
"Despite installing an Aura smart doorbell system, a married couple are terrorized by a cryptic visitor after they move into a new home."
Starring Gabourey Sidibe, Max Greenfield, Joel Swetow, Lily Rohren, Vince Yap
American Horror Stories season 2 episode 3: "Drive"
Airdate: August 4, 2022
"A club girl's life is turned upside down when the nightlife begins following her home."
Starring Bella Thorne, Anthony de la Torre, Nico Greetham, Billie Bodega, Austin Woods
American Horror Stories season 2 episode 4: "Milkmaids"
Airdate: August 11, 2022
"An outcast risks everything to save her town from devastation."
Starring Cody Fern, Addison Timlin, Julia Schlaepfer, Seth Gabel, Ian Sharkey
American Horror Stories season 2 episode 5: "Bloody Mary"
Airdate: August 18, 2022
"A group of teenage girls conjure Bloody Mary, hoping she'll grant their deepest desires, but are horrified to learn that every wish has a price."
Starring Dominique Jackson, Quvenzhané Wallis, Raven Scott
American Horror Stories season 2 episode 6: "Facelift"
Airdate: August 25, 2022
"A woman desperate to look her best does the unthinkable."
Starring Judith Light, Rebecca Dayan, Kurt Bryant
American Horror Stories season 2 episode 7: "Necro"
Airdate: September 1, 2022
"A young mortician discovers the living are more terrifying than the dead."
Starring Madison Iseman, Cameron Cowperthwaite, Spencer Neville, Jessika Van, Sara Silva
American Horror Stories season 2 episode 8: "Lake"
Airdate: September 7, 2022
"A mysterious drowning uncovers secrets at the bottom of the lake."
Starring Alicia Silverstone, Teddy Sears, Olivia Rouyre, Bobby Hogan, Heather Wynters
When is the American Horror Stories season 2 release date?
American Horror Stories season 2 arrived on July 21. The first season of the series premiered in July as well, so it's safe to say that American Horror Stories is a summer series while American Horror Story sticks to the fall.
There is currently no release date for the UK.
What is American Horror Stories season 2 about?
One of the hallmarks of the AHS franchise is that you never really know what the new season is about until it arrives. With American Horror Stories, the challenge to decipher the clues is made harder because the show features an anthology format.
Each episode is unique. Some of the episodes are tied together thematically and some of the episodes reference past seasons of the main show. Others are pure standalone stories. The fun part is not knowing what's coming next, a technique that Murphy and Falchuk have mastered over the years.
Here's the series synopsis from FX on Hulu:
"American Horror Stories is a spin-off of Ryan Murphy and Brad Falchuk's award-winning hit anthology series American Horror Story. American Horror Stories is a weekly anthology series that will feature a different horror story each episode.
Since 2011, the creators of the AHS have redefined the horror genre with various installments featuring a creepy asylum, a coven of witches, a traveling freak show, a haunted hotel and the apocalypse itself. The television series sprouted a legion of dedicated fans who anticipate what terrors the next chapter will hold. The franchise is produced by Twentieth Television.
The series is executive produced by Ryan Murphy, Brad Falchuk, Alexis Martin Woodall, John J. Gray and Manny Coto."
Who is in the American Horror Stories season 2 cast?
The trailer (which you can watch below) features some notable AHS alums including Denis O'Hare, Gabourey Sidibe, Cody Fern, Max Greenfield and Nico Greetham. Newcomers to the second season include Alicia Silverstone, Bella Thorne, Judith Light, Dominique Jackson and Quvenzhané Wallis.
Each episode generally features new characters, whether it's new actors to the franchise playing brand new characters or franchise alums playing new roles. Some actors might even show up in multiple episodes, as was the case with Aaron Tveit in the first season.
We also learned that cameos from previous seasons of American Horror Story are possible. Billie Lourd, Cody Fern, Dylan McDermott and Matt Bomer all showed up in season 1. Memorable locations within the franchise might also show up, as we saw with Murder House. Murder House, which was the focus of American Horror Story's first season, factored heavily in the first season of Stories.
Is there a trailer for American Horror Stories season 2?
The trailer for American Horror Stories season 2 is as twisted as the teaser images below. While AHS never reveals its secrets, it's clear from the trailer that there is a twisted dollhouse and a game of Bloody Mary in the works for the show's sophomore season.
Somebody's watching you. FX's American Horror Stories Season 2 drops 7/21 only on @Hulu pic.twitter.com/Wfg0NkZ1umJune 21, 2022
How to watch American Horror Stories season 2
American Horror Stories season 2 is a FX on Hulu original series, and that means it's only available to watch if you subscribe to Hulu. You can choose a standalone Hulu subscription, a Hulu with Live TV subscription or you might choose the Disney Plus Bundle, which gives you access to Disney Plus, Hulu and ESPN.
Get the What to Watch Newsletter
The latest updates, reviews and unmissable series to watch and more!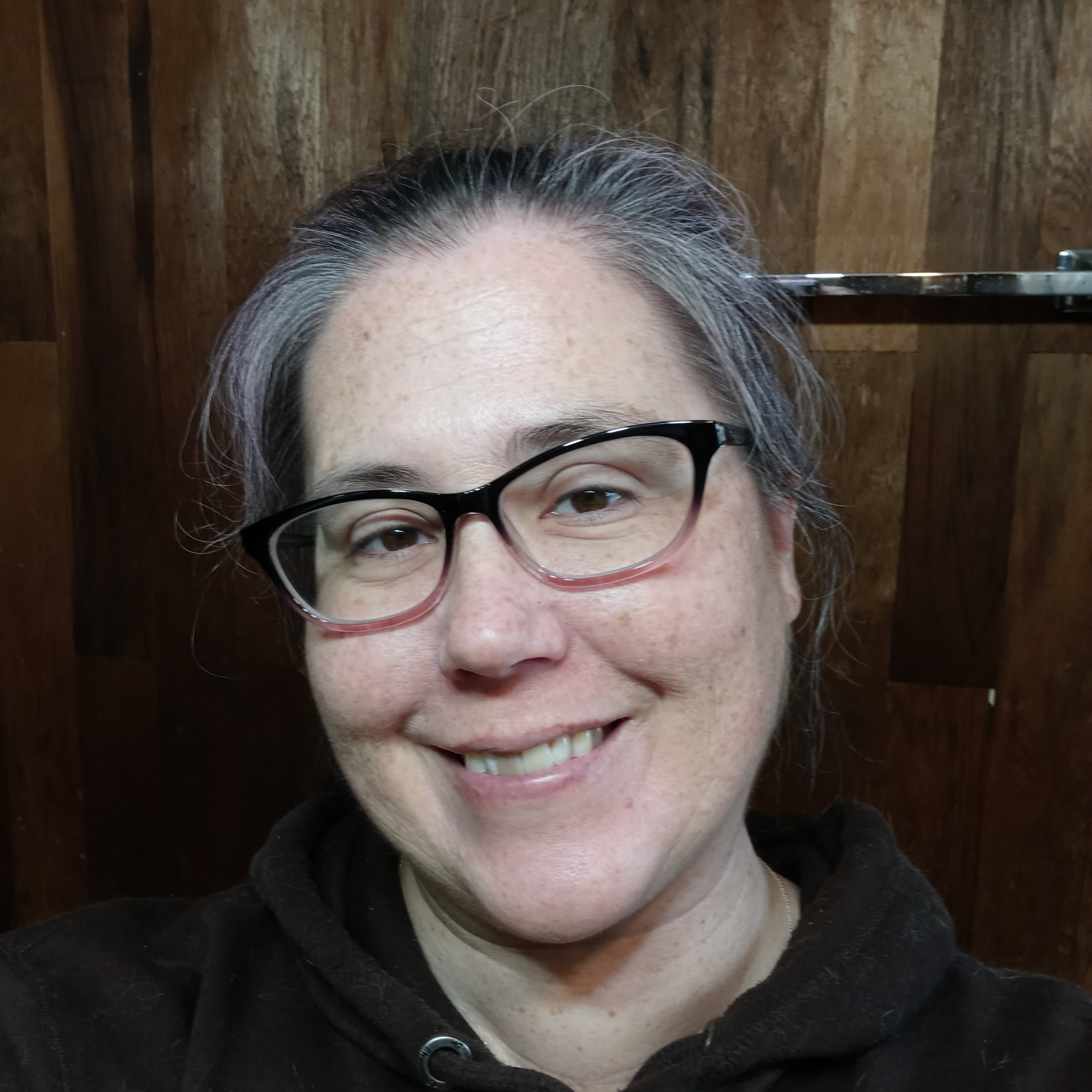 Editorial Content Producer
Sarabeth joined the What to Watch team in May 2022. An avid TV and movie fan, her perennial favorites are The Walking Dead, American Horror Story, true crime documentaries on Netflix and anything from Passionflix. You've Got Mail, Ocean's Eleven and Signs are movies that she can watch all day long. She's also a huge baseball fan, and hockey is a new favorite.
When she's not working, Sarabeth hosts the My Nights Are Booked Podcast and a blog dedicated to books and interviews with authors and actors. She also published her first novel, Once Upon an Interview, in 2022.