Challenge Anneka 2023 reboot: release date, trailer, what happens, episode guide including the dementia special
Challenge Anneka on Channel 5, sees Anneka Rice taking on timed challenges to help those who need it.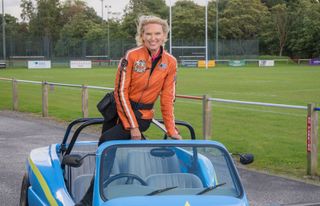 (Image credit: Channel 5)
After decades away Challenge Anneka has been rebooted and is coming to Channel 5 in 2023.
If you were a viewer in the 1980s and early 1990s, then you'll know that the sight of presenter Anneka Rice in her trademark jumpsuits was a TV staple.
Now her iconic series Challenge Anneka is back. Just like the BBC1 original, this series will see Anneka pull up to secret locations in her trusty lorry to be hit with a surprise challenge that will benefit everyday heroes and those in the community who desperately need help. With time of the essence, Anneka must throw herself on the mercy of big brands and local volunteers to meet the deadline. Luckily, she's still got her mobile, buggy and "Dave the Soundman" (pictured with Anneka above), who appeared in the original series, on hand to help.
"I can't believe this is actually happening," says Anneka. "The last few years have shown us all the power of community and how it's good to be part of something bigger than ourselves. Dave the Soundman and I may have 130 years between us but the whole team is as motivated as ever to make a difference and shine a spotlight on people and organisations who need help. 30 decades on, the issues may look different but at their core they are the same; they're about people and communities. And we may look a bit different too but our hearts and willingness to get stuck in are the same."
So here's everything you need to know about the 2023 reboot of Challenge Anneka on Channel 5…
Challenge Anneka release date
A new episode Challenge Anneka is on Channel 5 on Sunday May 7 at 7.45pm and is being billed as a dementia special. The series had started on Channel 5 on Saturday March 18 at 8.50pm. Episodes will also be shown on the streaming service My5.
Is there a trailer for the all-new 2023 reboot of Challenge Anneka?
Yes there's a trailer for Challenge Anneka which sees Anneka Ricje revealing what to expect. And below that is a clip of the show from 1989 to jog your memories...
What happens in the new Challenge Anneka?
Just like in the original series, Anneka Rice takes on mystery challenges that will benefit those in local communities. In the original series she took on tasks such as making charity commercials, building playbusses and converting a rubbish tip into a children's playground. The premise is the same for the 2023 reboot of Challenge Anneka (see the challenges this time in our episode guide below). Each challenge is against the clock and Anneka must pull in favours from big brands, well known faces and local heroes. She will whizz around in her lorry or buggy with Dave the Soundman following her around.
Interview: Anneka Rice on the return of Challenge Anneka
Is this reboot of Challenge Anneka the same as the 1990s original?
Anneka says: "Apart from satnav in the famous blue buggy, and our wonderful production team being able to access people online rather than sifting through Yellow Pages, viewers will find it weirdly similar! At the end of the day, it's a programme about communities and volunteers, and there's a volunteer army out there that's amazing. The elephant in the room is that obviously Dave the soundman and I are a tad older now, but who's counting?"
Your jumpsuits were legendary. Can we expect some more classic outfits?
Anneka says: "Yes, I decided to upcycle some of my old outfits, so there are lots of zips, stripes and lycra! The trouble is we ended up filming in winter so all hopes of looking glamorous flew out of the window. The production company kindly provided a hair and makeup lady, which was exciting. But by lunchtime on day one, I realised I wouldn't have time for it, so I look as I always used to look – rain swept and dishevelled!"
The original series was a rollercoaster of emotions. Can you tell us about any heartwarming moments this series?
Anneka says: "I was hugely touched by the dementia project we did where we built an entire memory village, complete with a pub, record shop, bakery and cinema. There was one lady for whom Elvis was the only person she could remember, and to see her happily sitting in the record shop clutching an album of Elvis cracked my heart wide open!"
Did you bite off more than you could chew with any of the projects?
Anneka says: "We did four projects and we tried to stick to a four-day window. But we were way off finishing two of them because of torrential rain, and a shortage of labour. The jeopardy is always part of a challenge and this time round it was tenfold. I nearly had a nervous breakdown but we got there in the end. We also were very nervous about trying to do the show in a recession because of asking volunteers to give up work without being paid. But it was incredible how communities came together. I loved every member of our volunteer army and will be eternally grateful to everyone who turned up to help."
Challenge Anneka is iconic in many ways. How has it impacted your career over the years?
Anneka reveals: "It's still so much part of my life. When I do TV work I always seem to be asked to come back in character. So on Strictly I arrived by helicopter hanging off a wire, and on Bake Off the producers asked me to come in full lycra jumpsuit mode and start the show trying to find the Bake Off tent. I love that the public nostalgia and recognition is still there."
Do you have a fantasy challenge you'd like to do?
Anneka says: "I'd love to see our dementia village rolled out across the whole country and expanded to create proper residential villages. So there are shops, post offices, pubs, where the elderly can wander around safely. My heart swells at the thought of that!"
Challenge Anneka episode guide
Challenge Anneka will have four episodes, each taking place at Foal Farm in Kent, Stockton, the Wirral and Luton. Here's our guide below...
Episode 1: Foal Farm, Kent
"This charity was an eye opener to me. Foal Farm manage to find adopters for the most damaged dogs,' says Anneka. 'The process of adoption takes place over months and the after-care is amazing, with all medication and specialised kit taken care of. Our challenge was to renovate the dog quarters and install state of the art kennels. We also made a play area for the dogs and we even surprised the charity with a hydrotherapy pool!'
Episode 2: Age UK Dementia Village, Wirral
Anneka says: "I was thrilled with this project. It was ridiculously overambitious, but we built a whole village so that people with dementia can wander around safely and go into shops where they'll find care staff to help them unlock memories. We ended up going back to see it in action and sang in the pub we'd built. The singing was the thing that got me. Even though these people couldn't always remember their names, they suddenly burst into word-perfect renditions of Danny Boy and My Bonnie Lies Over the Ocean. It was astounding!"
Episode 3: Sea Cadets, Luton
Anneka reveals: "The Sea Cadets in Luton help hundreds of vulnerable young people learn confidence and new skills," says Anneka. "Who knew that a leaky hanger right by Luton Airport could become such a vital thing for this local community? It was our task to refurbish their entire barracks and we absolutely loved the project. We even bought some boats and kayaks that could be used on the stretch of river by their base!"
Episode 4: Sprouts Community Food Hub, Stockton
Anneka says: "This community hub was extraordinary. Despite the poverty in the area, the charity gives people real respect. It's run as a shop so people can come and browse and choose ingredients. They may only pay 20p or a pound, but that makes the process less demeaning. Our challenge was to transform the run down community hall into a new hub with a café, teaching kitchen and food bank supermarket. Dave and I even created a recipe book of local dishes!"
Challenge Anneka — all about the original show
Challenge Anneka ran on BBC1 from 1987 to 1995 and was one of the most popular shows in the UK. During that time Anneka took on all manner of challenges, from renovating a lion sanctuary in Kent and rescuing two neglected lions from Athens to putting on a pantomime in just two days to raise money for needy children and the elderly. She was helped by huge stars such as Joanna Lumley and Maureen Lipman.
The show was revived in 2006 for a one-off special which saw the team rebuild a maternity clinic, a cricket pavilion and a children's play centre in Sri Lanka after the 2004 tsunami. In 2007, as part of a special, Anneka walked on stage during a McFly concert and asked the band to record a charity single, as part of an album to raise funds for Children's Hospices.
More on Anneka Rice
Anneka Rice was a huge star in the 1980s and presented Treasure Hunt and Wish You Were Here? She also fronted the show Holiday and in 2006 she took part in the celebrity version of Come Dine With Me. She's since been on Hell's Kitchen, House of Games, Celebrity Hunted and took part in the 2019 series of Strictly Come Dancing, partnering Kevin Clifton.
Get the What to Watch Newsletter
The latest updates, reviews and unmissable series to watch and more!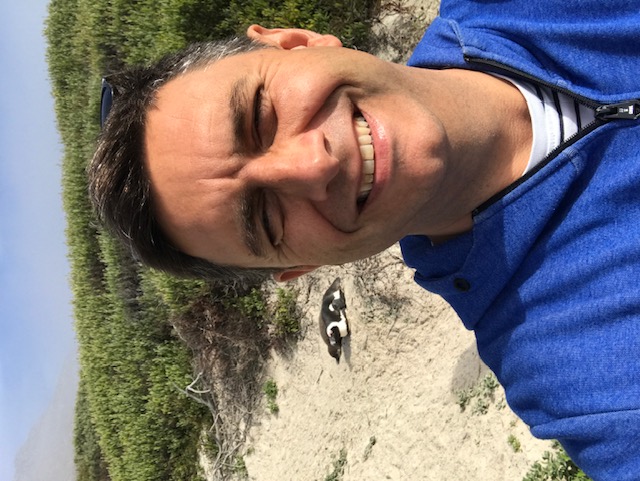 TV Content Director on TV Times, What's On TV and TV & Satellite Week
I'm a huge fan of television so I really have found the perfect job, as I've been writing about TV shows, films and interviewing major television, film and sports stars for over 25 years. I'm currently TV Content Director on What's On TV, TV Times, TV and Satellite Week magazines plus Whattowatch.com. I previously worked on Woman and Woman's Own in the 1990s. Outside of work I swim every morning, support Charlton Athletic football club and get nostalgic about TV shows Cagney & Lacey, I Claudius, Dallas and Tenko. I'm totally on top of everything good coming up too.