Top 10 movies on Netflix right now: September 2020
By BJ Colangelo
Audiences are clamoring for movies that make us feel good, or painful reminders that sometimes things are pretty terrible.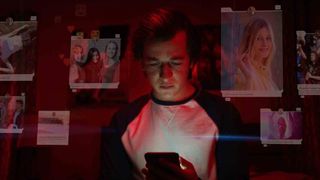 (Image credit: Netflix)
Finding entertainment while being stuck at home has never been easier thanks to the Wild Wild West of streaming services, but nothing paints a more questionable picture of all of our streaming habits than the Netflix provided Top 10 most popular films list. Surprising absolutely no one, the current Top 10 leans heavily toward films for the whole family and new release Netflix exclusives. Nestled between them, however, are a few eyebrow raising choices that somehow managed to steal the hearts and time of streamers all over the world to wind up on the most-watched list.
Check back every other week with this constantly updating list of what we're all watching, for better or for worse.
10) The Secret Life of Pets 2
An adorable and funny insight into the emotional lives of our favorite furry friends, The Secret Life of Pets 2 hopes to answer the age old question: What are our pets doing when we're not around? The sequel to the original smash-hit, we revisit Max the Terrier (Patton Oswalt) who has now developed a nervous tic out of worry to protect his owner (Ellie Kemper)'s new toddler, Pomeranian Gidget (Jenny Slate) has to rescue Max's favorite toy from an apartment overrun with cats, and Snowball the bunny (Kevin Hart) joins forces with a Shih Tzu named Daisy (Tiffany Haddish) to complete a dangerous mission and prove he's more than just cuddly and cute. Kids love the silliness and animation, and adults can love all of the jokes that fly over their kids' heads.
9) Love, Guaranteed
In an attempt to keep her small law firm afloat, Susan (Rachael Leigh Cook) tackles a high-paying lawsuit from the oh-so-charming Nick (Damon Wayans Jr.) a man suing a dating website that guarantees love for, well, not fulfilling their promise. Considering this movie feels like the endearing cheese your mom binge watches with you on days you're home sick from school, it should be no surprise to anyone that Susan and Nick spend the entire movie doing the "will they, won't they" dance. It's a perfectly harmless and mildly adorable romantic comedy starring some of your favorite icons from the late 90s. Put this one on, fold some laundry, and give yourself a quick boost of feel-good serotonin.
8) From Paris with Love
It looks like the Bond fans from earlier in the month that put Quantum of Solace on the top 10 list have shifted their attention to a non-Bond movie with an intentionally similar title to a Sean Connery classic. Instead, this is a later career John Travolta action picture that is downright baffling to follow. James Reese (Jonathan Rhys Meyers) is a low-level CIA operative living in Paris and gets paired up with the loose cannon Charlie Wax (Travolta) to stop a terrorist attack that is also for whatever reason, trying to kill Reese, and Wax is his only hope to survive. From Paris with Love is nothing but somewhat thrilling chase scenes, bad CGI, aimless shoot-em-ups, and a grand total of one Pulp Fiction joke all combined to deliver a pure shot of cinematic testosterone.
7) Dad Wanted
The feel good features keep coming, this time in the form of a Mexican dramedy called Dad Wanted. The story follows Blanca, a young girl with BMX dreams and a strained relationship with her movie producer mother. Mom refuses to let her daughter compete in a BMX competition, so Blanca steals her mom's portfolio of actors and auditions people to play her new Dad in order to sign the parental consent form to let her race. It's a pretty paint-by-numbers "unlikely folks find family" film, but it's a safe way for younger audiences to process grief, loss, and moving forward.
6) #Alive
Maybe it's because we're all currently trapped in our respective living situations while the rest of the world feels like absolute anarchy ready to infect us at an any moment, but #Alive is the perfect zombie movie for quarantine. As What to Watch's very own Matt Donato said in his review, "'#Alive' finds drama and tension within one man's apocalyptic imprisonment while zombies are largely kept locked outside, only posing a threat while society crumbles and we become our worst enemies."
5) How to Train Your Dragon 2
Arguably one of the best examples of a film's sequel surpassing the original in both quality and popularity, How to Train Your Dragon 2 is unquestionably one of the best children's films in recent memory. The unlikely hero viking named Hiccup (Jay Baruchel) and his Night Fury dragon named Toothless continue their saga after uncovering an ice cave housing hundreds of new wild dragons and a mysterious Dragon Rider, and find themselves in the middle of a battle to keep the peace. How to Train Your Dragon 2 is a fantastical epic with a lot of heart, plenty of humor, and absolutely stunning animation.
4) Cuties
The most controversial and talked about movie in America is highly criticized and incredibly misunderstood Cuties. Despite Netflix allegedly hemorrhaging subscribers, the film from French-Senegalese director Maïmouna Doucouré has been incredibly popular with plenty of viewers changing their tune and recognizing that a botched marketing campaign and puritanical scare tactics triggered an undeserved frenzy. Cuties is a coming-of-age film that tackles some of the most difficult aspects of girlhood, and demonizes the very thing naysayers accuse the film of encouraging
3) The Babysitter: Killer Queen
The highly anticipated sequel to McG's 2017 stylized horror flick, The Babysitter: Killer Queen is proving to be just as polarizing as the original. The second round is flashier, bigger, gorier, but the humor is unfortunately so, so much dumber. The first half of the movie falls into the eye-roll-inducing traps that the first film somehow managed to avoid, and everyone is dripping with reference after reference to pop culture that feels as forced and unnatural as a Wayne's World product placement parody. Fortunately, if you're looking for a dumb and fun way to kill an hour and a half, The Babysitter: Killer Queen is exactly what you're looking for.
2) The Social Dilemma
Breaking News: social media is terrible for us and destroying what little we have left of human connection. Sure, we all know that social media is bad for us, but The Social Dilemma breaks down just how truly and certifiably Bad™ our dependency on social media has completely warped our perspectives on reality and completely wrecked the way society functions. The documentary sprinkles dramatizations throughout which serve as both warning bells and unexpected relief from the increasing understanding that we're being technologically manipulated, coded, and data mined by nefarious forces. Send tweet.
1) Pets United
Ah, yes, the ol' mockbuster trick of having a title similar to an extremely popular property and characters that vaguely resemble said property with just enough difference to avoid a lawsuit. Enter: Pets United. At quick glance, this looks like the next chapter of The Secret Life of Pets saga, but it's a completely unrelated animated film featuring voice actors like Natalie Dormer (Game of Thrones) and renown character actor Eddie Marsan. A stray dog makes friends with a high-maintenance cat and join forces with other four-legged friends to defeat the evil mayor and his army of robots. Your kids are going to love it.
Get the latest updates, reviews and unmissable series to watch and more!
Thank you for signing up to WhatToWatch. You will receive a verification email shortly.
There was a problem. Please refresh the page and try again.