Ex EastEnders star Steve John Shepherd: 'People still recognise me. Children run away from me, crying'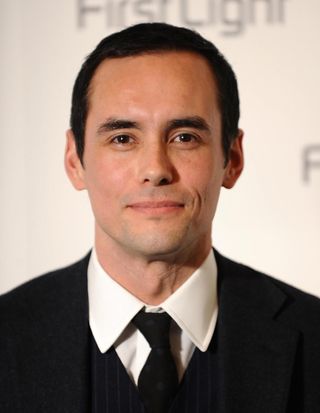 Ex EastEnders star Steve John Shepherd has revealed it took time to move on from his soap alter-ego.
The actor, who played villainous Michael Moon on EastEnders for three years until he left last November, admitted that it was tough to leave the character behind.
"There's that Nietzsche quote about staring into the abyss and the abyss staring back at you," he told the Standard. "You do access the most tawdry recesses of your mind to pull this stuff out, to make it real. It took me a long time to get him out of my system."
Steve said that Michael's legacy lives on after his screen death - he was murdered by his estranged wife Janine (Charlie Brooks).
"Even though to me he's dead, people still recognise me all the time. Children run away from me, crying. Horrible, horrible," he continued. "I suppose the flip side is they believe in me."
The 40-year-old will next star in two-man fringe play Bomber's Moon, which opens at the Park Theatre in Finsbury Park on April 4.
"I had a real lust and need to get back to doing some theatre," he said.
"Being in a soap is a very strict, singular discipline, extraordinarily taxing, difficult, fast, demanding, pretty unforgiving really because it's such an insatiable format. Four times a week the beast has to be fed."
Get the latest updates, reviews and unmissable series to watch and more!
Thank you for signing up to Whattowatch. You will receive a verification email shortly.
There was a problem. Please refresh the page and try again.