A mystery visitor makes life hard for Toadie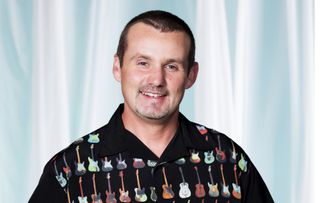 Will the return of a former Ramsay Street resident cause more problems for Toadie?
Dee has a surprise visit from a former Ramsay Street resident complicates matters even further for Toadie…
Following her kiss with Victoria, a confused Steph confides in Lauren that after being intimate with Mark, she couldn't get away fast enough. Does this mean Steph has genuine feelings for her lover?
Also, Brad and Terese refuse Piper's request for a short-term loan, believing she is on the verge of returning home, but Piper has one more ace up her sleeve, and when she plays it to her parents, they couldn't be more shocked…
Tobi Oredein is an award-winning women's lifestyle journalist, media entrepreneur and international public speaker based in London, who focuses on race, feminism, beauty politics & popular culture. Tobi has been commissioned by Buzzfeed, British Glamour, Grazia, Elle UK, Fader, The Debrief, The Independent, The Pool, Stylist, Vice and others. She has also interviewed public figures such as Ryan Coogler, Ava Duvernay and Sir Trevor McDonald.
Thank you for signing up to Whattowatch. You will receive a verification email shortly.
There was a problem. Please refresh the page and try again.