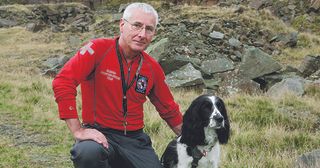 Which is top dog in a countdown of the most popular breeds in the UK?
One quarter of UK households has a dog – but which breeds are our favourites, and how has this changed over the years? Following a survey of 1,000 dog owners, this chart rundown of the 10 most popular breeds ('Top of the Pups', perhaps?) gives an insight into our evolving relationship with our four-legged friends and includes heart-warming stories narrated by Martin Clunes. From big, bounding, happy-go-lucky golden retrievers and brainy Border collies to yappy little Yorkshire terriers and lovely Labradors, there are so many canine contenders. But which will turn out to be top dog?
Thank you for signing up to Whattowatch. You will receive a verification email shortly.
There was a problem. Please refresh the page and try again.