Daniel meets a young transgender patient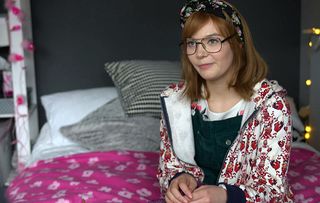 (Image credit: BBC)
Will Daniel be able to support Joni on her journey?
Daniel meets a new patient called Joni, who is biologically a boy who was named Jonny. Joni has been taken to the surgery as she fainted as school. Daniel sees Joni with her mother Lou. Lou explains that Joni has struggled to make friends at school and Daniel determines that Joni probably fainted from emotional stress. Daniel pays them a home visit and sees how hard it must be for Joni coming to terms with her identity. With Daniel being so supportive towards Joni, Lou and Joni have a big favour to ask him…
Meanwhile, Al returns from his holiday and is over the moon to see that the computers are up and running again. However, before the surgery is up and running there is a power cut. The Mill staff are panicked but Al admits it was him playing a practical joke. Mrs Tembe is not amused and makes sure Al pays for his actions with the help of Valerie…
Get the latest updates, reviews and unmissable series to watch and more!
Thank you for signing up to Whattowatch. You will receive a verification email shortly.
There was a problem. Please refresh the page and try again.