Diane vows to find out who's poisoning her...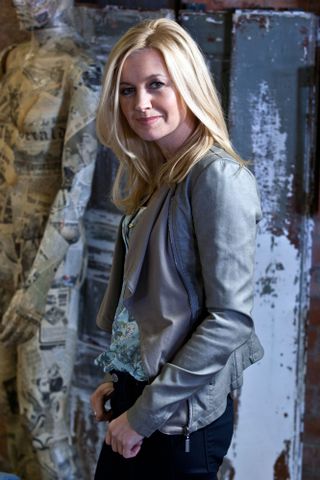 Diane's certain Tony's the one poisoning her. A worried Scott goes to find Tegan to ask her to check on Diane but spots Ste outside the florist buying flowers. He wonders whether Ste's secretly dating someone and asks whether he's the reason Sinead left – not because she had an affair. Diane starts to think Tegan's the one poisoning her instead. She marches up to Tegan in the village and grabs her handbag, but can't find any poison. Tony pulls Diane away. Later, Diane sets up a camcorder in the kitchen but collapses in the process. Scott swaps Diane's vitamins with blood-thinning medication - he's the one spiking Diane – and panics when he sees Diane out cold on the floor. Little does he know, he's been caught on camera...
Meanwhile, worried after Scott's questions about his secret man, Ste tries to avoid seeing Harry. Harry catches up with him later and Ste tries to convince him they need to be careful. They talk down the alleyway and, as Harry takes Ste's hand and looks like he's about to kiss him, Tony turns up…
Leela begs Dr S'Avage not to tell Ziggy that she was never pregnant, while Ziggy grieves for the baby he thinks he's lost. Tegan goes to see Leela and snaps at her for the pain she's caused giving Rose away and lying to Ziggy. Meanwhile, Ziggy asks Dr S'Avage if he can have another copy of his and Leela's baby scan photo, forcing Dr S'Avage to reveal that Leela was never pregnant.
Also, Robbie's worried about Holly but she won't let him help her. Robbie begrudgingly goes to Jason and asks him to keep an eye on her.
Get the latest updates, reviews and unmissable series to watch and more!
Thank you for signing up to Whattowatch. You will receive a verification email shortly.
There was a problem. Please refresh the page and try again.