Doctors Spoilers: Is Amanda getting under Emma's feet?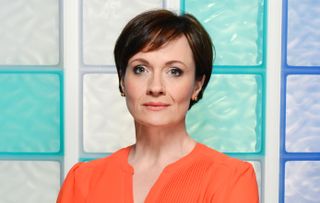 (Image credit: BBC / Kieron McCarron)
Amanda wants Emma's medical advice?
Emma is running late for work and Amanda's complaints of whiplash hold her up even further. Emma tells Amanda if she is so much pain, she should make an appointment at The Mill. So Amanda takes Emma's advice and books herself in for an appointment.
Amanda gets an appointment with Daniel and, as he starts to examine her, there is a moment of tension between them, when Daniel begins to examine her neck and shoulders. Daniel gives Amanda a prescription for painkillers. Amanda leaves and it's clear the pair have chemistry...
Also, Ayesha is over the moon due to winning the competition, but not everyone is happy for her. Heston and Al dismiss her win as a fix, while Daniel takes no interest in her ideas. What will Ayesha do?
Tobi Oredein is an award-winning women's lifestyle journalist, media entrepreneur and international public speaker based in London, who focuses on race, feminism, beauty politics & popular culture. Tobi has been commissioned by Buzzfeed, British Glamour, Grazia, Elle UK, Fader, The Debrief, The Independent, The Pool, Stylist, Vice and others. She has also interviewed public figures such as Ryan Coogler, Ava Duvernay and Sir Trevor McDonald.
Thank you for signing up to Whattowatch. You will receive a verification email shortly.
There was a problem. Please refresh the page and try again.