Doctors spoilers: Zara is struggling with her emotions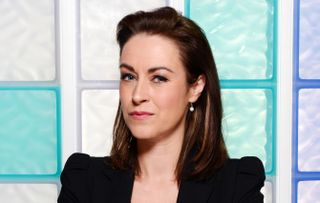 (Image credit: BBC / Kieron McCarron)
Zara is finding life hard after the letter she received
After the letter she received, Zara is still struggling to contain her emotions. She tells Daniel she has a migraine and is taking the day off work. Daniel heads off to work without Zara and is furious to see posters of Amanda's massage service plastered all over the surgery walls. Will Daniel be able to convince the partners that promoting Amanda's services isn't a good idea? Later, Daniel is shocked to find out that Sid came to the house and Zara never mentioned it. Will Daniel finally find out why Zara has been acting so out of character?
Valerie tells Emma about her plans to organise a day trip for the residents for the elderly care home she is volunteering for and Emma thinks that Al should encourage his mum to go on the trip. However, Al isn't convinced that Valerie is a suitable chaperone…
Also, Karen decides to take the day off to spend time with James in order to cheer him up. However, by spending more time with him, she suspects he may have OCD. Could she be right?
Get the What to Watch Newsletter
The latest updates, reviews and unmissable series to watch and more!
Tobi Oredein is an award-winning women's lifestyle journalist, media entrepreneur and international public speaker based in London, who focuses on race, feminism, beauty politics & popular culture. Tobi has been commissioned by Buzzfeed, British Glamour, Grazia, Elle UK, Fader, The Debrief, The Independent, The Pool, Stylist, Vice and others. She has also interviewed public figures such as Ryan Coogler, Ava Duvernay and Sir Trevor McDonald.