Ellie Undercover: Secrets of the Multi-Level Millionaires - BBC1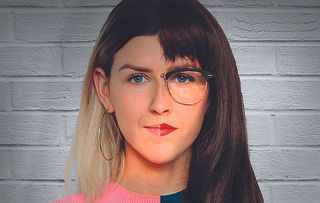 26-year-old investigative reporter Ellie Flynn looks into the murky world of internet influencers
26-year-old investigative reporter Ellie Flynn looks into the murky world of internet influencers
Having already filmed undercover to investigate the "Rent for Sex" industry and the illegal Botox trade, in Ellie Undercover: Secrets of the Multi-Level Millionaires, Ellie Flynn investigates the world of multi-level marketing.
Multi-level marketing is a billion-dollar business where companies use online 'influencers' to sell their products rather than more traditional methods such as print and TV advertising.
Since young women are often the target, Ellie focuses on two make-up firms who promise a huge salary for home-workers, who promote themselves and a whole raft of products on platforms such as Instagram.
Ellie meets young mum Vickie, who signed up with the pound signs flashing in her eyes.
It was an ideal job for a woman working from home while on maternity leave.
But after six months, Vickie had made only £20.
Because they are so new, and are operating under the radar of authorities racing to catch up, multilevel marketing companies are sidestepping the sort of regulation that applies to companies working in the mainstream.
Millions of people worldwide are signed up to these hugely profitable companies, but how many of these people actually make any money and are the dreams the companies promise ever realised?
TV Times rating: ****
Ellie Undercover: Secrets of the Multi-Level Millionaires is a one-off documentary.
Please note times vary: 11.05pm Wales; 12.05am Northern Ireland and 12.35am Scotland.
Get the latest updates, reviews and unmissable series to watch and more!
Thank you for signing up to Whattowatch. You will receive a verification email shortly.
There was a problem. Please refresh the page and try again.