Emmerdale spoilers! Serial murderer Lachlan White douses his killer cabin in petrol…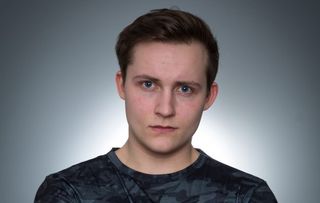 Serial killer Lachlan prepares to set fire to his dodgy shack after covering it in petrol
At the cabin, Lachlan White (Thomas Atkinson) douses the place in petrol and prepares to set it alight… Has he killed Priya Sharma (Fiona Wade)? Is her dead body hidden inside the hut? Will he ever stop his killing spree?
Meanwhile, at the hospital, Lydia Hart (Karen Blick) is grateful to have Sam Dingle (James Hooten) by her side as she picks up her results following her cancer scare. She's terrified that Sam and his son Samson are going to find themselves right back where they once were when Sam's wife Alice was diagnosed with a terminal strain of the disease. Will Lydia be OK?
Later, Lydia's put in another stressful situation when she runs into someone from her past. Sam's baffled when his girlfriend pays no heed to this Pat and, in fact, can't get away from the woman fast enough! Who is she?
At Nicola and Jimmy's, Nicola's had enough of her dad's girlfriend living under roof and wants her out. Jimmy makes it clear that if that's the case, she's going to have to be the one to tell Misty to get gone!
First episode of Emmerdale being shown this evening, second episode of the night will follow at 8pm.
Get the latest updates, reviews and unmissable series to watch and more!
Thank you for signing up to Whattowatch. You will receive a verification email shortly.
There was a problem. Please refresh the page and try again.