John Bishop in Conversation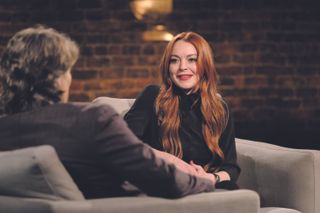 Comedian John Bishop proved himself to be a sensitive, natural interviewer in the first run of this series, as he aimed to get behind the public persona of guests including Jo Brand and Miriam Margolyes
Comedian John Bishop proved himself to be a sensitive, natural interviewer in the first run of this series, as he aimed to get behind the public persona of guests including Jo Brand and Miriam Margolyes.
To open his second series, John meets Lindsay Lohan, former child actress, star of Mean Girls and tabloid favourite.
She opens up about everything from her troubled younger years and the 'whirlwind' of being a target for the paparazzi to her humanitarian work and political views.
Thank you for signing up to Whattowatch. You will receive a verification email shortly.
There was a problem. Please refresh the page and try again.