Lily crashes – then resigns!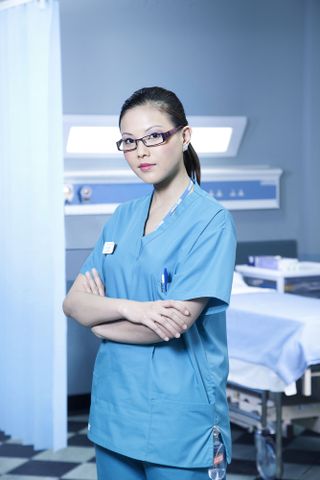 (Image credit: BBC/RichardAnsett)
Exhausted and overworked Lily crashes her moped into a schoolgirl on the way home from another gruelling shift at the hospital. While Lily is physically okay, she's emotionally distraught. Teenager Kiah has a dislocated shoulder and leg injury - and her dad, Clifton (The Fast Show's Colin McFarlane), is threatening to sue!
Talented doctor Lily's so tired she's not sure what happened, but ultimately blames herself for the collision. With clinical lead, Connie, unsympathetic to the junior medic's plight Lily feels she has no option to quit, and leaves a letter of resignation on Connie's desk.
Elsewhere, smitten Cal goes to drastic lengths to help out his girlfriend Taylor's charity. Using his brother Ethan's credit card and computer, Cal steals Ethan's £15,000 inheritance to help a women he barely knows!
Meanwhile, with Connie refusing to take responsibility for her part in Lily's exhaustion, nurse manager Rita decides enough is enough. She calls her nursing staff to an unofficial meeting and instructs them to work-to-rule. Connie soon gets a sense of how the ED will be without the additional support the nurses provide!
Knowing she's in the wrong, Connie tells Lily to get some rest and come back to work in a few days. She also thanks Rita for her work during the shift, but it's too little too late…
Get the latest updates, reviews and unmissable series to watch and more!
Thank you for signing up to Whattowatch. You will receive a verification email shortly.
There was a problem. Please refresh the page and try again.