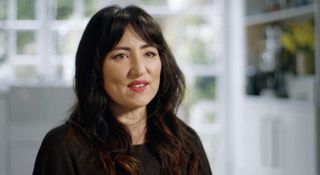 A departure for the show as Long Lost Family steps in to help musician KT Tunstall track down family members
In a celebrity first Long Lost Family series helps Scottish star KT Tunstall fulfil a life-long longing to know more about her biological dad.
Adopted at 18 days old into a loving family, KT was reunited with birth mum Carol Anne in 1998.
Yet despite her fame, KT never managed to find dad, John.
Kate Victoria (KT's real name) told TV Times about the show getting in touch and offering to help: "When they got in touch and asked if it was something I'd be interested in, and told me about how the programme is structured in terms of assistance and the care you're given during the process, it was kind of a no-brainer.
"I'd found my birth mother 20 years ago but I'd gone through that on my own. I wish I'd had this support."
And how did she feel about her very private search being common knowledge? "I'm a public figure, so there's a good possibility it's going to be public anyway.
"I was open in the press about being adopted, born in Edinburgh and quarter Chinese.
"All the clues were public and I felt surprised no one had tried to get in touch.
"So it was great having Long Lost Family approach me, because the last four corners of my parental history were a blank.
"I'd given up hope of finding anything out."
MORE: Full TV Times interview with KT Tunstall
Tonight's other heart-wrenching story involves brother and sister Simon and Carol. They're searching for birth mum, Sylvia, who would now be 78 years old.
After over 50 years of separation, is a reunion possible?
TV Times rating: ****
Get the latest updates, reviews and unmissable series to watch and more!
Thank you for signing up to Whattowatch. You will receive a verification email shortly.
There was a problem. Please refresh the page and try again.