Rosie returns to Leopard's Den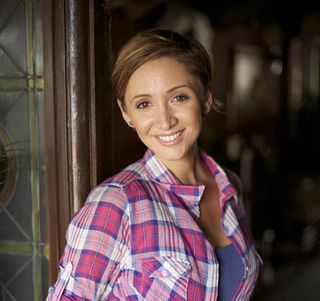 Rosie returns to Leopard's Den, much to the delight of her father Danny and everyone else. However, Ed Lynch hardly gives her a warm welcome, as he complains that he now has another member of the Trevanion family to deal with. When a lost hyena starts digging at the ground where Peeters is buried, Dup is immediately worried that his secret is going to be uncovered. He calls Danny to have the animal removed, but frustratingly, Ed is with Danny at the time. Ed turns up at the site, and after the hyena is taken away, decides that it will be the perfect place for some new quarantine pens. Then, Danny, Dup and Ed decide that they need to do some fire breaking on the land. Although it starts off being controlled, a freak wind soon means that the fire is raging out of hand. A cheetah runs into the flames, and Ed goes after it. Dup then goes to rescue an ailing Ed, and Danny wades in to rescue the both of them. Thankfully, they all make it out in one piece. Then, Caroline decides that she's had enough of Ed and Danny's new partnership, and tells Danny that both herself and Dup are going to go and live back at Clearwater – the derelict place Dup bought. Danny's distraught, and keeping the secret of Peeters' death is proving to be harder than he thought...
Get the latest updates, reviews and unmissable series to watch and more!
Thank you for signing up to Whattowatch. You will receive a verification email shortly.
There was a problem. Please refresh the page and try again.