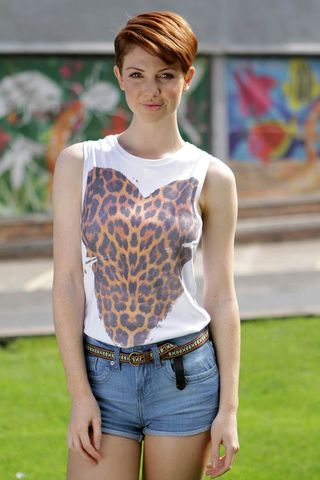 In the classroom, Tilly shows Jen how she has vented her grief - by writing letters, and the two of them share a passionate kiss. Meanwhile, every hurt that Maddie has caused comes rushing back for Esther as she looks at a Facebook page with messages of hatred towards her. Esther is prime suspect when the memorial is slashed with a knife and Ruby and Sinead vow that she won't get away with it. At The Dog, Mercedes can't bare the guilt of taking money at Myra's fundraiser when her mother's not really ill and discourages all donations. However, when Myra realises there's no money in the charity bucket, she decides it's pay-back time and tells everyone exactly what she thinks of them, she is dying after all. Elsewhere, in the village, Dodger and Theresa are awkward after their kiss and the fact they ended up chatting all night. Texas walks in on Theresa wearing Dodger's t-shirt and knows it's over for good with her ex, which Will is far too happy about. Later, Esther sneaks into the art room to return the knives - it was her - and is shocked to see Tilly and Jen ripping each other's clothes off!
Get the latest updates, reviews and unmissable series to watch and more!
Thank you for signing up to Whattowatch. You will receive a verification email shortly.
There was a problem. Please refresh the page and try again.