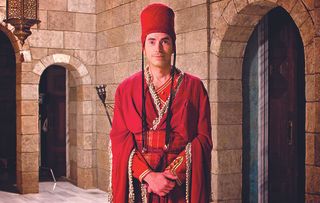 (Image credit: BBC/Georgina Stewart)
Simon Reeve concludes his travels by coming full circle back to Istanbul
Simon Reeve concludes his travels by coming full circle back to Istanbul.
He begins this leg in the hauntingly beautiful Taurus mountains, where he spends the night with a Yoruk family and learns about the challenges they endure in their nomadic way of life.
Heading east along the Syrian border, Simon is appalled by the devastation wrought by fighting in Kurdish areas.
In the Northern Highlands he meets people who communicate using an incredible whistling 'bird tongue' language – and in Istanbul he finds himself acting (well, he gets one line) in Magnificent Century, a smash-hit costume drama for TV!
An engaging, thoughtful travelogue.
Thank you for signing up to Whattowatch. You will receive a verification email shortly.
There was a problem. Please refresh the page and try again.