Will Mrs Tembe get the Practice Manger job?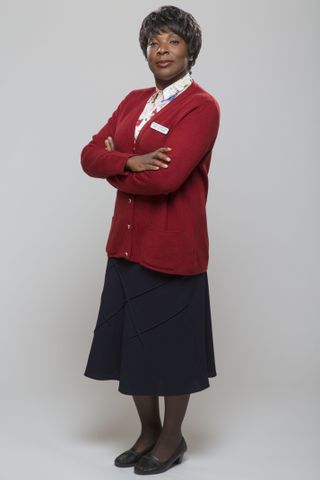 (Image credit: BBC/Gary Moyes)
Daniel and Jimmi conduct the interviews for Practice Manager. They ask Mrs Tembe for her thoughts on managing the practice. She gives an excellent answer but they have one more person to see, Anthony. Later, as they tot up the marks for the answers, it is not clear what they think. As we see Anthony answer his phone, and Jimmi talk to Mrs Tembe, it is clear she didn't get the job.
Ruhma tells Heston that she has found somewhere to stay over Christmas and so they can be out of his hair. He covers, but isn't happy. As Ruhma packs to leave, she realises that actually she doesn't want to go, while Heston sits in his office and rips up his Christmas goose order.
Valerie goes to leave for her first chemotherapy session, but freezes in the car and Ayesha offers to drive her. At the hospital, Ayesha looks after Valerie, and dresses her in her cubicle. She then calls Niamh to organise a 'Valerie visiting rota.'
Get the latest updates, reviews and unmissable series to watch and more!
Thank you for signing up to Whattowatch. You will receive a verification email shortly.
There was a problem. Please refresh the page and try again.