Will Phoebe's stalker ever give up?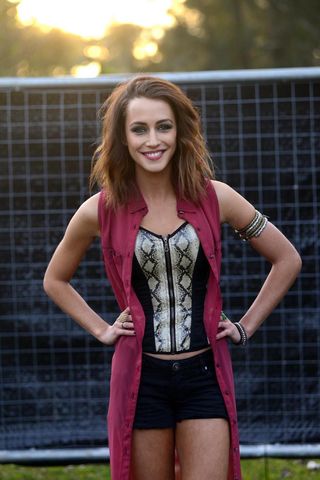 A petrified Phoebe comes face to face with her stalker in her own home. She screams for help and John comes rushing in chasing him away. When Phoebe and Kat go to breakfast the next morning, they find Phoebe's stalker waiting with a bunch of flowers. Kat runs after him and, after finding out his name, she lets him go and take Phoebe to the police station to file an injunction against him. Phoebe isn't convinced that will stop him, as Ryan continues to stalk her.
Marilyn and John are still not on speaking terms, even though he's done all the housework for the entire week. However, John becomes a hero when she finds out he saved Phoebe.
VJ is furious with Zac and spends the night at the Palmers' house. When VJ realises that the Palmers plan to move, he packs a bag. Is he leaving for good?
Maddy develops a fever and admitted into hospital. She calls Oscar, as he has been avoiding her all week, but get his answering machine. When she gets back home, Oscar admits he's worried her feelings aren't real and she assures him with a kiss.
Get the latest updates, reviews and unmissable series to watch and more!
Thank you for signing up to Whattowatch. You will receive a verification email shortly.
There was a problem. Please refresh the page and try again.