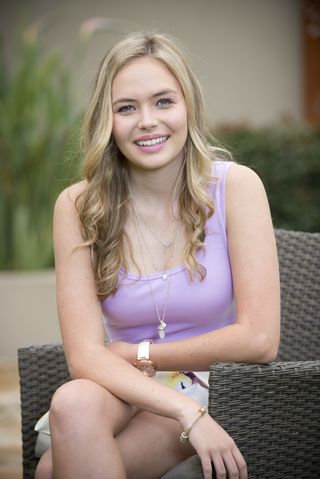 Desperate to make some cash to leave Erinsborough, Xanthe steals Brad's iPad. Unexpectedly, she discovers the SAC that he's written for Piper's class on the iPad and sells it at school. Feeling under pressure to do well, Piper asks her for a copy. Unable to tell Piper exactly where she got her hands on it, Xanthe agrees – these teens are playing with fire...
After being told she was elected mayor, Sonya panics as demands start flooding in. When Paul tells her about the Quill group's development of Lassiters, she begins to question whether she will be able to do this job. Toadie buoys her and, when Paul confronts her again, Sonya stands up to him - she's going to be the mayor that Erinsborough deserves.
Charlie turns up by himself and Lyn convinces Steph it's a great opportunity to get to know her son. And sure enough, as they start working on her motorbike together they begin to bond. However, when Lyn spots Philippa pulling into the drive, Steph is aware that this could derail everything.
Get the latest updates, reviews and unmissable series to watch and more!
Thank you for signing up to Whattowatch. You will receive a verification email shortly.
There was a problem. Please refresh the page and try again.