Yorkshire: A Year in the Wild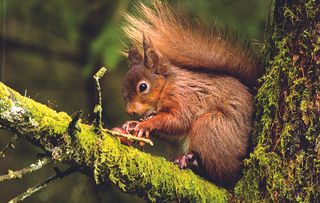 Yorkshire's two national parks cover 1,400 square miles and receive some 20 million visitors a year, but this four-part documentary reveals a world hidden far from the human eye
Yorkshire's two national parks cover 1,400 square miles and receive some 20 million visitors a year, but this four-part documentary reveals a world hidden far from the human eye.
Filmed across a year, this four-part cinematic treat begins in March when the barren peaks, deep dales and inhospitable moorland spring to life.
Cameras capture the moment a queen bee, heavy with eggs for an entire generation, emerges sleepily from hibernation, a pair of great-crested grebe begin an elaborate courtship, and two rival adders fight over a female.
It's enough to make you feel at one with nature…
Thank you for signing up to Whattowatch. You will receive a verification email shortly.
There was a problem. Please refresh the page and try again.