Yorkshire: A Year in the Wild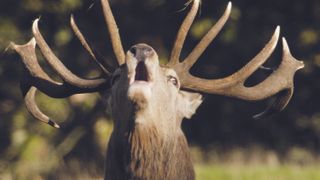 It's autumn in Yorkshire's Dales and Moors, as we continue to follow its wildlife through the seasons
It's autumn in Yorkshire's Dales and Moors, as we continue to follow its wildlife through the seasons.
A late autumn is good news for some of the park's more fragile inhabitants. Roe deer and the non-hibernating red squirrel make the most of the abundant food before winter sets in.
At Ravenscar Beach in the North Yorkshire Moors female grey seals gather to give birth to their pups, while the testosterone-fuelled bulls arrive to fight for mating rights.
The sound of bellowing stag around Studley Royal heralds the start of the rutting season, while Atlantic salmon return to fresh water for their migration upstream.
Thank you for signing up to Whattowatch. You will receive a verification email shortly.
There was a problem. Please refresh the page and try again.