Zara makes a heartbreaking decision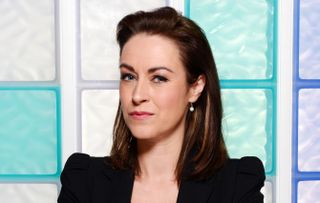 (Image credit: BBC / Kieron McCarron)
Has Zara done the right thing for her family?
Joe wakes up in the middle of the night screaming from a nightmare he's had. The next day, Joe's extremely clingy and refuses to leave Zara's side. Joe's behaviour combined with Daniel's hot temper, she makes a decision and tells Daniel to take Joe to his mother's house in Crete. She explains that if she knows that he and Joe are safe and far away from danger, she can testify with a clear mind. Daniel tries to change her mind, but ultimately respects her wishes. Zara says a tearful goodbye to her family at the airport. Has Zara made the right decision?
Meanwhile, Sid suggests that the staff at The Mill come together and record a Christmas song for charity. Will everyone love his bright idea?
Get the What to Watch Newsletter
The latest updates, reviews and unmissable series to watch and more!
Tobi Oredein is an award-winning women's lifestyle journalist, media entrepreneur and international public speaker based in London, who focuses on race, feminism, beauty politics & popular culture. Tobi has been commissioned by Buzzfeed, British Glamour, Grazia, Elle UK, Fader, The Debrief, The Independent, The Pool, Stylist, Vice and others. She has also interviewed public figures such as Ryan Coogler, Ava Duvernay and Sir Trevor McDonald.