These hidden Netflix codes will help you find the best Christmas movies and shows
Find Netflix Christmas movies with these codes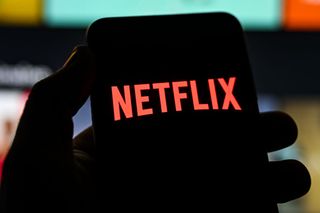 (Image credit: Getty)
Christmas is almost here, and if you're looking for something festive to watch Netflix may be one of the best streaming services for you. That's not just because of the content — every streaming platform on the block has loads of wintery show sand movies — but for another reason.
We're talking about Netflix codes, a hidden way to search the platform's library that easily shows you movies or shows in a certain category. By using these codes you can filter all the videos by what you're looking for, say westerns or musicals or action thrillers.
And that's just as much the case for Christmas movies or shows as it is for other genres, so it's super simple to find all the festive fare for you. And if you want something more specific, there are Netflix codes for particular types of Christmas content, like rom-coms or horrors.
To help you find the best Christmas movies or shows for you, this guide on Netflix codes will show you how to use them and will provide all the codes for festive content on the platform.
How to use Netflix codes
To use Netflix codes, you need to be viewing the library on your PC — not only that, but you need to be in an internet browser like Chrome or Firefox, not on a computer app. You can find the Netflix website here (opens in new tab).
Next you'll need the Netflix code, and we've shared all the Christmas ones below.
Now, in the address bar, type (or copy and paste) the following https://netflix.com/browse/genre/ (remember the forward slashes, they're important).
Before pressing 'enter' or 'search', type in the Netflix code you want to use after that final slash. For example, if you want to search for sports documentaries, you'll type https://netflix.com/browse/genre/180.
Alternatively, you can just click on the category that we list below, because we've included hyperlinks that'll take you straight to Netflix.
There we go! This technique should make finding a specific bit of content much easier (though bear in mind the exact library will differ by region, and in some regions, there won't be anything in a specific section). It works because content on Netflix has 'tags' added by the company — using these codes searches for videos corresponding to a certain tag.
Now let's look at how to find Christmas fare.
Christmas Netflix codes
General Christmas
These lists both provide a big mish-mash of different Christmas-themed movies, TV shows and videos, with everything from festive classics to reality baking shows and background videos of logs burning on a fire. If you don't know what to watch, start here.
Christmas TV
There are a few Christmas TV shows you might want to watch if you're feeling festive. These include spin-off Christmas specials that have a separate listing on Netflix's library, but not standard shows that just so happen to have Christmas episodes woven into the seasons.
Kids' Christmas
There's a huge variety of Christmas content for kids on Netflix, with a smorsgabord of different categories to look through. Some might be a bit bare, depending on, say, how much Canadian content you have in your region.
Christmas romance
If you need some extra warmth on Christmas, there are multiple tags for festive romance movies, one for rom-coms and the other for standard romance.
Christmas horror
There's enough Christmas horror content on Netflix for two separate tags, though there's not much difference between them. More Naughty Than Nice has a big range of content, including horror but also dramas and thrillers — it's quite an eclectic range. We've included it here since the fare is a little less jolly than on the other lists.
Other Netflix codes you might want over Christmas
Not feeling something explicitly festive, but still want something to watch over Christmas? Here are some other tags to check out.
Get the latest updates, reviews and unmissable series to watch and more!
Streaming and Ecommerce Writer
Tom is the streaming and ecommerce writer at What to Watch, covering streaming services in the US and UK. His goal is to help you navigate the busy and confusing online video market, to help you find the TV, movies and sports that you're looking for without having to spend too much money.
Thank you for signing up to Whattowatch. You will receive a verification email shortly.
There was a problem. Please refresh the page and try again.