Rick Spencer is first victim of the Gloved Hand, Hollyoaks' new serial killer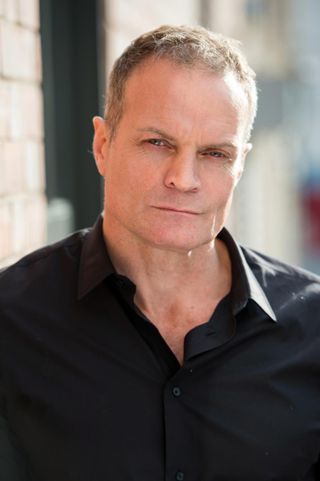 Hollyoaks' new serial killer has claimed their first victim at the Dee Valley University Hospital.
Soap bosses revealed in 2014 that a new murderer - to be dubbed the Gloved Hand killer - would roam the corridors of the local hospital in 2015, preying on the weak and vulnerable.
And now Hollyoaks fans who tuned in to the E4 first look episode on New Year's Eve will have seen Rick Spencer (Victor Gardener), become the first character to fall prey to the killer - who we already know will strike again.
The special, hour-long episode saw Rick left in a critical condition after getting into a fight with youngest son Robbie Roscoe (Charlie Wernham), before older brother Joe Roscoe (Ayden Callaghan) stepped in and punched him.
Rick had just regained consciousness in hospital when an unidentified medic was shown injecting him with potassium chloride.
After Dr Savage (Andrew Greenough), Celine McQueen (Sarah George), Tegan Lomax (Jessica Ellis) and Kim Butterfield (Daisy Wood-Davis) were unable to resuscitate Rick, he was pronounced dead and Joe was arrested for murder.
Victor had been in the show for just over seven months, making his first appearance as Rick in May 2014.
Though soap bosses haven't decided how many people will be killed off, the Gloved Hand killer is set to strike throughout 2015, and they will not be unmasked for months.
Hollyoaks bosses have even built a new hospital set especially for the storyline.
Executive producer Bryan Kirkwood said: "We have a hospital set populated with characters and primed for a big gothic plot. We love a mystery, but this story won't just be a whodunit, it will be a 'who's next?', packed with tension and plenty of red herrings."
Hollyoaks continues on C4, January 2, 6.30pm.
Get the latest updates, reviews and unmissable series to watch and more!
Thank you for signing up to Whattowatch. You will receive a verification email shortly.
There was a problem. Please refresh the page and try again.