'Ziggy knows he married the wrong sister,' says Hollyoaks boss Bryan Kirkwood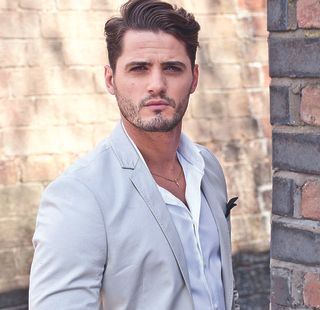 So, even though Ziggy (Fabrizio Santino (opens in new tab)) set the police on Tegan for pretending baby Rose and been snatched, she still loves him… And he can't leave her alone, either.
"Ziggy and Leela [Kirsty-Leigh Porter] are married but he knows in his heart of hearts that he's married the wrong sister," Hollyoaks boss Bryan Kirkwood told the Sun. "This will run and run.
"And in the middle of that love triangle, we've got the fact that Tegan is bringing up the wrong daughter [her real daughter, Dee Dee, having been swapped at birth and now being raised by Diane O'Connor (opens in new tab)].
"So we've got the Lomaxes, the Hutchinsons and the O'Connors in the big family fight that's going to dominate the next couple of months."
But Tegan will have to make her feelings felt from behind bars.
"She has scenes with Ziggy in prison where she says she knows what he's done but she understands it," says Tegan actress Jessica Ellis (opens in new tab). "She knows it's crazy, but she loves him."
Hollyoaks (opens in new tab) continues on Channel 4 weeknights at 6.30pm.
Get the latest updates, reviews and unmissable series to watch and more!
Thank you for signing up to Whattowatch. You will receive a verification email shortly.
There was a problem. Please refresh the page and try again.