Cold Moon (2016) | From the writer of Beetlejuice comes a chilling horror starring Christopher Lloyd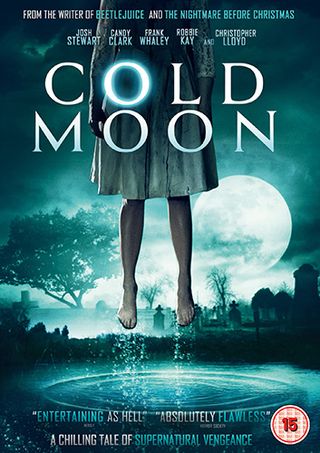 Based on a 1980 novel from Michael McDowell, Cold Moon is an eerie tale of murder, manipulation and vengeance from beyond the grave starring Back to the Future's Christopher Lloyd.
2016's Cold Moon really delivers on the chills and features Christopher Lloyd in a decidedly sinister performance.
In a sleepy Florida town, a young girl disappears – but all hopes of finding her alive are soon shattered by the discovery of a body in the river. But the end of the search is just the beginning of a waking nightmare. Traffic lights blink an eerie warning, a ghostly visage prowls in the streets, and graves erupt from the local cemetery in an implacable march of terror.
Beneath the murky surface of the river, a shifting, almost human shape slowly takes form to seek a terrible vengeance…
Michael McDowell, who penned the novel the screenplay that it is based on (1980's Cold Moon Over Babylon), is the writer behind perennial favourites Beetlejuice and The Nightmare Before Christmas. Knowing that, you know already that there is more than a touch of the neo-gothic about Cold Moon, and that's before you factor in the vengeful ghost, the manipulative machinations of the killer's father (played by Lloyd) and the creeping sense of dread that infuses the film.
Sitting at the point where horror and psychological thriller meet, Cold Moon blends modern ghost story with the older gothic style to create an eerie tale that will chill you to the bone.
Cold Moon is out now on DVD from Bulldog Films
https://www.youtube.com/watch?v=Kjiq1EbWL0s
Get the latest updates, reviews and unmissable series to watch and more!
Thank you for signing up to Whattowatch. You will receive a verification email shortly.
There was a problem. Please refresh the page and try again.