Trouble brewing in Neighbours' Kapoor household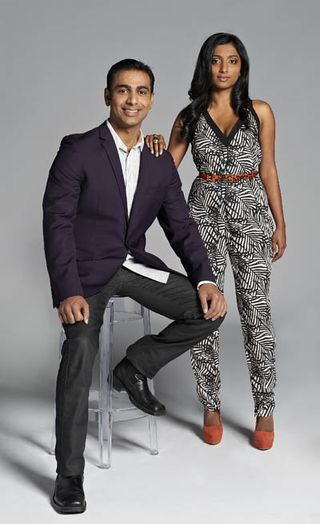 Neighbours power couple Ajay and Priya Kapoor are about to find their relationship hits the rocks when their work comes between them. Lawyer Ajay and school principal Priya, played by Sachin Joab and Menik Gooneratne, begin to grow apart after Ajay buys No 24 without consulting Priya, and Neighbours bosses promise their relationship troubles will lead to an exciting revelation. Sachin said: "They work too hard! I think they are so busy with life and Ajay wants to do everything for his family's future that they're actually forgetting about living in the moment. "Everything Ajay does is for his family, but he is forgetting about what's important and that is being with them." Menik added: "Priya is the one that keeps it together and when Ajay makes decisions without her involvement, she doesn't like it. I think it's been brewing for a while. "They are both high achievers for all the right reasons, but they have unintentionally put their careers first." When the Indian family arrived in Ramsay Street some viewers commented it was 'un-Australian' to have them in the show. But almost one year on Menik said: "We're just part of the furniture now, we just blended in." Sachin added: "I think people see us as normal now and our cultural backgrounds are barely mentioned."
Get the latest updates, reviews and unmissable series to watch and more!
Thank you for signing up to Whattowatch. You will receive a verification email shortly.
There was a problem. Please refresh the page and try again.