Baby BOMBSHELL set to hit THIS Home and Away favourite today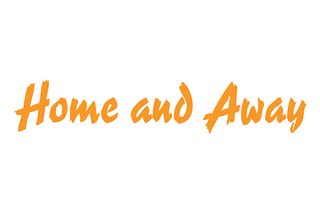 There's heartache heading for Tori Morgan in today's Home and Away as she gets devastating news about her baby...
Today's Home and Away sees mum-to-be Tori Morgan get some devastating news about her unborn baby girl... but she keeps the news a secret from the baby's father, Robbo.
Tori was told last week that her baby was in danger of being born prematurely after doctors discovered her cervix was shorter than expected during a routine scan.
The pregnant doctor knew that this wasn't good news for her unborn baby, and followed the obstetricians advice that she should rest and relax in a bid to give her child the best possible chance of survival.
Today sees Tori and Robbo heading off for another scan, which will be one of many as the hospital keep a close eye on the mum-to-be.
But when they get back, Tori can tell there's tension between Robbo and his wife-to-be, and eventually she finds out about Jasmine's ultimatum about meeting his parents before their wedding day.
Giving them space to chat, Tori goes for a lie down. But she overhears the pair chatting about the fact Robbo doesn't want to leave Tori at such a difficult time in her pregnancy, and Jasmine is understanding about why her future husband is reluctant to go and see his parents.
MORE: Shock arrival in Coronation Street set to cause HORROR for one unsuspecting resident
But Tori feels awful that she is putting pressure on Jasmine and Robbo, and so when the obstetrician calls with the results of her scan, she puts on a brave face and tells Robbo that all is find with the baby and there's no change since last week.
Deciding to make the most of Tori's good news, Jasmine and Robbo head off on a road trip to see his parents... but little do they know, Tori has told them a little white lie.
Later Justin arrives home to find Tori in floods of tears, and she reveals that she lied to Robbo so that he would feel happy going on the trip with Jasmine.
Justin is stunned to learn from his sister that the news from the doctor was actually far from good and that her situation with the baby is worse than it was the week before... meaning she could go into premature labour at any time.
With the risk of losing her baby higher than ever, will Tori be able to keep the bad news from Robbo before he returns from his trip with Jasmine?
Watch Home and Away every weekday at 1.15pm and 6pm on Channel 5
Get the latest updates, reviews and unmissable series to watch and more!
Thank you for signing up to Whattowatch. You will receive a verification email shortly.
There was a problem. Please refresh the page and try again.