Devastation as THIS Home and Away favourite finds their world shattered for ever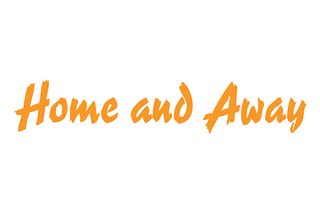 Life will never be the same again for Home and Away's Jett Palmer as bad news turns his world upside down...
Today's Home and Away will see Jett Palmer hit with the devastating bombshell that he'll never walk again thanks to the horrific injuries he sustained in Afghanistan.
Home and Away fans have watched poor Marilyn Chambers and John Palmer struggle to hold things together as they were told that Jett's army platoon had be caught up in an attack in Afghanistan.
They were faced with an agonising wait as Jett underwent emergency surgery in a military hospital in Germany after being transferred there, but thankfully the army paid for them to fly to Europe and see their boy... and today sees them bring him back to Summer Bay where he belongs.
The Palmers arrive at the hospital exhausted and full of worry, having flown all the way from Germany with Jett in his hospital bed.
The family are welcomed by Tori, who is nervous as Jett is her first ever international transfer patient.
But as she promises to give Jett the best care possible and starts running some tests, Jett is clearly pleased to be back on home soil.
It's an anxious wait for Jett's tests results that will reveal the damage to his spine, and it's not just Marilyn and John who are struggling to keep a lid on their emotions...
Tori is also worrying about how she will cope with her impending motherhood, seeing Marilyn and John struggling with Jett's injuries has made her wonder how she would cope in the same situation, and it is up to Leah to reassure her.
Later Tori gets the results from Jett's scan and sadly, it's not good news.
Tori is left with the heartbreaking task of telling Jett and his parents that his spinal injuries are so bad that he is now paralysed from the waist down.
Jett is understandably in denial as Tori explains that the damage is sadly permanent, leaving everyone reeling from the shock news.
However, Jett can't accept the news and claims the results can't be right because he can still feel his feet.
Everyone is surprised and Tori tests him to see if he can feel her touching his foot with her pen. But does Jett really have feeling in his feet, or is it just wishful thinking?
Watch Home and Away every weekday at 1.15pm and 6pm on Channel 5
Get the latest updates, reviews and unmissable series to watch and more!
Thank you for signing up to Whattowatch. You will receive a verification email shortly.
There was a problem. Please refresh the page and try again.