Shock double departure in Neighbours as TWO characters exit Ramsay Street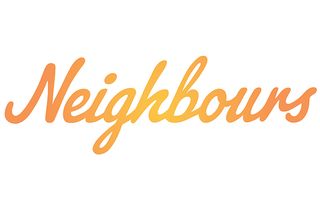 (Image credit: Kris Dollman)
Neighbours airs Heather Schilling and Andrea Somers' last scenes today...
After causing more trauma and heartache in the last year than most characters do in a decade, the door is set to close on Neighbours villains Heather Schilling and Andrea Somers today.
It's hard to know where to start with the drama mother and daughter duo have caused the Rebecchi family over the last year.
Not only did Heather try to kill off Toadie's late wife Sonya while posing as a nanny for their kids, she also came back more recently to turn Toadie's life upside down once again as she brought his presumed-dead wife Dee back into his life.
Andrea has also made it her mission to make Toadie's life a living hell... not only has she posed as his former wife (and, as it turns out, her identical twin sister) Dee twice, but she has also tricked him into sleeping together, resulting in them sharing a son, Hugo.
But with both Andrea and Heather in jail for the crimes they have committed, their power over the Rebecchis is over and today sees them on our screens for the last time.
Despite all their wrongdoings Dee is determined to get to know her estranged mother and sister and decides today to visit them in prison to see of she can get some answers to the questions she's been pondering since discovering she was taken away from Heather at birth.
But while Heather is grateful to see her long-lost daughter and shows some remorse for what she has done in her past, Dee is reluctant to agree when Heather asks her to come and visit regularly.
And while Heather is sorry for the hurt and pain she has caused, Andrea is a totally different story.
MORE: Shock in today's Neighbours as someone unearths THIS forbidden secret
Dee is stunned when her twin bowls into the visiting room and tells her that she's glad she's come to visit because she needs help with the court case she is trying to put together.
Toadie and Dee listen on in shock as Andrea reveals she is going to go to court to get compensation for her train wreck of a life and wants Dee to testify on her behalf!
Realising that whether they are related or not Andrea isn't the sort of person she wants to get to know better, Dee abruptly leaves the prison and decides to cut all ties with her mother and sister before their toxic ways rub off on her.
There is hope for Dee and her new-found family though, because today's episode also sees her connecting with niece Willow in a video call, and the pair seem to be getting on like a house on fire.
But with Heather and Andrea out of her life, will this leave Dee to move on and find peace with the things that have happened to her since she was last on Ramsay Street 16 years ago?
Neighbours airs weekdays at 1.45pm and 5.30pm on Channel 5
Get the latest updates, reviews and unmissable series to watch and more!
Thank you for signing up to Whattowatch. You will receive a verification email shortly.
There was a problem. Please refresh the page and try again.