Drama for THIS Ramsay Street legend as their life changes forever in today's Neighbours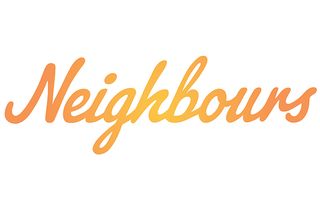 (Image credit: Kris Dollman)
Toadie Rebecchi is faced with not one, but two ghosts from his past in today's Neighbours...
Today's Neighbours will see Ramsay Street legend Toadie Rebecchi come face-to-face with both Dee Bliss and Andrea Somers at the same time, in the same room, with both of them claiming to be his thought-to-be-dead wife!
Just when Toadie thought his life couldn't get any more complicated, he finds he can't have been more wrong when today sees the real Dee Bliss turn up on his doorstep 16 years after their car plunged from a clifftop on their wedding day.
But while this is a moment that Toadie has spent the last decade and a half dreaming of, the whole thing is ruined by manipulative Andrea in full fake Dee mode, giving the performance of a lifetime in an attempt to convince Toadie for the second time that she is his former wife.
Toadie's head is spinning as he sees both Andrea and Dee in front of him, and while it seems impossible that he can't tell the two women apart, it seems they're so alike that even Andrea's daughter Willow can't say for sure which one is her mum.
As Dee finally convinces Toadie that she the real deal by telling him what their last words to one another were before their wedding day crash horror, she also reveals a scar on her neck where the seat belt from the car cut into her.
More: 7 EXPLOSIVE reasons you can't afford to miss Neighbours this week
Toadie is speechless as he realises this woman in front of him is the wife he thought he lost all those years ago, and as he comes to terms with what is happening, Andrea realises the game is up and attempts to do a runner.
Thankfully Willow is quick and manages to tackle her mum to the floor, knowing that the police will want to arrest her for her deceit and lies.
Outside on Ramsay Street Andrea is led away, while her mum Heather is also arrested for trying to kill Sonya Rebecchi back when she posed as too-good-to-be-true nanny Alice last year.
As the scheming mother and daughter duo are carted away, Willow can't believe how far the pair have gone to hoodwink Toadie... and watches as they're carted off in police cars.
But with Andrea out of the way, will this leave Toadie the space he needs to get all the answers from Dee?
Neighbours airs weekdays at 1.45pm and 5.30pm on Channel 5
Get the latest updates, reviews and unmissable series to watch and more!
Thank you for signing up to Whattowatch. You will receive a verification email shortly.
There was a problem. Please refresh the page and try again.