Heartbreak in Emmerdale as this LEGENDARY character makes a shock departure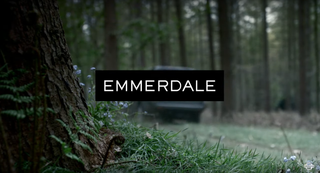 Emmerdale fans have been left in tears after Megan Macey made a surprise exit last night...
Last night's Emmerdale saw Megan Macey make the sudden decision to leave the village and make a fresh start in Newcastle following the devastating death of Frank Clayton.
Only recently has Megan come to the realisation that Frank didn't start the factory fire, and that the blame for the blaze that killed him has been unfairly pinned on him.
But while Megan and Frank's daughter Tracy might believe that he isn't to blame, everyone else in the village still quietly thinks he is the one who started the fire.
But after Frank's funeral ended in disaster as Megan fought for his honour and told the rest of the village a few home truths, Megan has decided there is nothing else in the village for her and it is time to go.
After announcing to Jai that she was taking their daughter Eliza to Newcastle where there is a school dedicated to teaching children with cerebral palsy, Megan then faced telling business partner Leyla that she was leaving her to run their wedding business, Take A Vow.
MORE: This Coronation Street favourite in shock ARSONIST twist!
Actress Gaynor Faye revealed her decision to leave the soap in May, telling OK Magazine: "It's a risk. I need to push myself out of my comfort zone. I've always been the type of person who doesn't want to stay playing there same character for too long.
"I've been on the show for six years and have naturally reached a point where I'd like to do some other stuff."
But while Emmerdale fans were sad to see Megan leave the village last night some were bemused about how quickly she managed to pack her house up.
After making the shock decision to quit the village, Megan enlisted the help of Leyla to pack her home up... and by half way through the episode the pair had everything in boxes and ready to be put into storage!
With Megan gone, it is now up to Tracy to prove her dad's innocence.
But with the engagement ring receipt being turned down by the police as valid evidence, where will she look next to prove he wasn't the one who started the factory fire?
Emmerdale airs weeknights at 7pm on ITV, with an extra episode on Thursdays.
Get the latest updates, reviews and unmissable series to watch and more!
Thank you for signing up to Whattowatch. You will receive a verification email shortly.
There was a problem. Please refresh the page and try again.