HORROR in Home and Away as a SICKENING lie threatens to destroy someone's life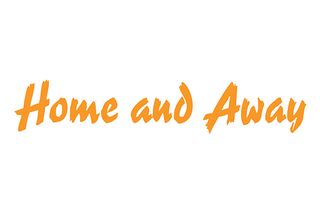 Ryder is about to find his life unravelling in front of him...
There is horror in today's Home and Away when Jade Lennox's shocking revenge plan for Ryder Jackson takes a sinister turn.
Home and Away fans have been stunned to see unsuspecting Ryder manipulated by newcomer Jade after he caught her stealing from Salt where they both work.
Viewers will know that Ryder thought all his Christmases had come at once when he met mysterious backpacker Jade.
WHAT IS ON TONIGHT? Check out our NEW and improved TV Guide
Their flirty friendship quickly turned into a full-blown romance, much to the horror of Ryder's aunt, Roo Stewart.
But Roo's words of warning that Jade was trouble fell on deaf ears, and Ryder soon learned the hard way that his new girlfriend was trouble.
After confronting her about stealing from Salt, Ryder told Jade that if she didn't confess then he would go to the police himself.
Of course Jade wasn't about to admit her crime and Ryder did the right thing and reported her.
However, Jade wasn't happy and planned the ultimate revenge.
After luring him into her caravan, Jade filmed her and Ryder getting steamy, only to post it online and then claim Ryder was responsible while she played the victim.
Local cop Colby then took Ryder in for questioning... but today sees him left with no choice but to officially arrest the local teen.
While most people believe Ryder is innocent, the evidence is stacking up against him. And when Bella Nixon lashes out at him for his apparent crimes, Ryder starts to wonder how he is going to prove his innocence to a court if even his own friends don't believe him.
With the charges against Ryder looking more serious by the day, how is he going to prove he wasn't the one who made the film of him with Jade?
Could he he facing a hefty prison sentence for a crime he didn't even commit?
Watch Home and Away every weekday at 1.15pm and 6pm on Channel 5
Get the latest updates, reviews and unmissable series to watch and more!
Thank you for signing up to Whattowatch. You will receive a verification email shortly.
There was a problem. Please refresh the page and try again.