BLOODBATH in Home and Away as THIS Summer Bay newcomer does the UNTHINKABLE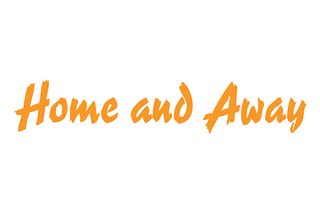 There's huge drama heading for Home and Away when Irene's support group friend Teresa takes matters with Tommy into her own hands...
Just when Irene Robert's thought her nightmare with rapist Tommy was finally coming to an end, she is about to discover that the drama is only just beginning in today's Home and Away.
After being found guilty in her court case against Tommy last week, Irene was thrilled when the judge gave her a lenient sentencing and gave her a good behaviour bond.
But her happiness at not going to jail is soon turned sour this week when she discovers Tommy is now launching a civil case against her and asking for $1 million in compensation for his injuries.
Irene and her friends are sick to their stomachs at the thought of a serial paedophile like Tommy getting money after what he did, but Irene is keen for the whole thing to be put in the past and she decides with her lawyer to pay off Tommy and move forward.
WHAT IS ON TONIGHT? Check out our NEW and improved TV Guide
But Leah was upset yesterday when Irene told her she was going to sell her house to pay Tommy off, and distraught at the thought of Irene losing her home, Leah asked to go along to her support group in the hope she might be able to drum up some encouragement.
However it seems Leah might have opened up a whole can of worms with her attempts to help when today's Home and Away sees extremist Teresa get involved in bringing Tommy down a peg or two.
While Leah and Irene want justice against Tommy, they are uncomfortable when Teresa starts suggesting all kinds of slander against him, worried that it will effect Irene's court case.
But Teresa isn't taking no for an answer, and as she gets more passionate about the cause, uncomfortable Irene asks her to leave.
However, it't only later that evening when Teresa shows up again, this time spooking Irene in the dark as she closes up the Diner that Teresa's sinister ways are revealed.
As Irene tries to talk her down, telling the support group member that her hands are tied, Teresa seems to take this as a signal that she should be taking matters into her own hands.
The following day Irene is sickened when Teresa arrives at the diner covered in blood... and begs her to reveal what has happened.
At first Irene thinks Teresa has been hurt, but it soon becomes clear that the blood isn't Teresa's... it's Tommy's.
Has Teresa just murdered rapist Tommy?
Watch Home and Away every weekday at 1.15pm and 6pm on Channel 5
Get the latest updates, reviews and unmissable series to watch and more!
Thank you for signing up to Whattowatch. You will receive a verification email shortly.
There was a problem. Please refresh the page and try again.