Former Skins star Mitch Hewer joins cast of Casualty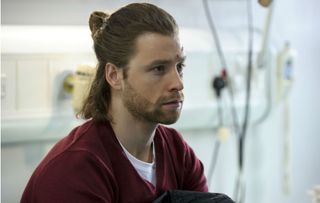 Mitch Hewer, who made his acting debut in hit E4 drama Skins in 2007, is set to join the cast of Casualty.
Former Skins actor Mitch Hewer is set to join the cast of Casualty.
The 27-year-old rose to fame as Maxxie in the hit E4 teen drama back in 2007.
Mitch will be a recurring guest star, joining the Ellisson family as Mickey, and will appear on screen from mid-April.
Speaking of his new role on the BBC medical drama, Mitch said: "I'm having such a wonderful time filming Casualty.
"I'm very excited for people to meet Mickey and for them to feel the difficulties that he endures in his life.
"I'm ever so grateful for this opportunity; it really has been a fantastic experience."
Casualty producer Simon Harper added: "I'm delighted to welcome such a high profile and gifted young actor as Mitch to the Casualty family and very excited about his story.
"We met Mickey's parents last year, but don't judge a book by its cover.
"Mickey isn't necessarily cut from the same cloth in his dealings with the Casualty regulars and there will be absolutely explosive consequences."
Mitch's arrival comes at an explosive time for the show, as it was teased last month that a fan favourite could be about to meet their maker.
Thank you for signing up to Whattowatch. You will receive a verification email shortly.
There was a problem. Please refresh the page and try again.