Neighbours spoilers: Terese Willis dumps "monster" fiance Paul Robinson!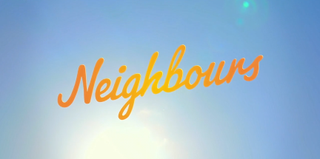 * Not really! In today's episode of Neighbours, paranoid Paul had a disturbing daydream in which fiancee Terese walked out on him...
For a moment, it looked like it was all over between Paul Robinson (played by Stefan Dennis) and his fiancee Terese Willis (Rebekah Elmaloglou) in today's episode of Neighbours.
Paul came home to find Terese with her bags packed. She'd decided to listen to the warnings from Paul's ex-wives Gail Lewis (Fiona Corke) and Lyn Scully (Janet Andrewartha) and bail on their wedding plans before Terese becomes the SIXTH doomed Mrs Robinson!
"Everbody's warning me I'm making a terrible mistake and that you're a monster and you're going to make me miserable," an emotional Terese told Paul.
"I thought we were happy together?" Paul pleaded.
"But for how long? Until you destroy it? The universe is telling me something and I can't ignore it," Terese announced, walking out on Paul, much to the delight of his fourth wife, Lyn, who is totally bringing the BIG hair and the BIG drama!
"Terese don't leave me!" pleaded Paul.
But luckily, it was all just a daydream. Phew!
Yes, despite the presence of Paul's ex-wives in Erinsborough, Terese can't wait for their Big Day and their honeymoon in Europe.
"It's like being haunted by The Walking Dead!" Paul complained to Terese outside Lassiters.
However, perhaps Paul shouldn't breath easy just yet since at the end of the episode Lyn cryptically remarked to Sheila Canning (Colette Mann) at The Waterhole:
"Maybe his luck is about to run out... life has a way of settling scores!"
What ever does Lyn mean? Could more of Paul's vengeful ex-es be on the way? We certainly hope so. Bring on the drama!
Neighbours continues weekdays at 1:45pm and 5:30pm on Channel 5
Get the latest updates, reviews and unmissable series to watch and more!
Thank you for signing up to Whattowatch. You will receive a verification email shortly.
There was a problem. Please refresh the page and try again.