Netflix password sharing plans worry subscribers: 'I could make it without Netflix'
"This is a bad policy," subscribers are telling Netflix.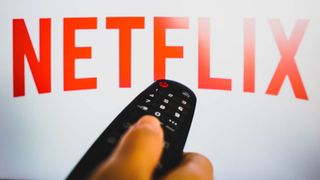 (Image credit: (Photo Illustration by Rafael Henrique/SOPA Images/LightRocket via Getty Images))
A storm cloud looms on the horizon for Netflix subscribers: we don't know when, and we don't know how, but the streaming service giant confirmed in 2022 that it's going to be cracking down on password sharing in the near future.
Gone are the days when you could share the same account with your family members in different houses for one single monthly cost. Soon it's going to be one account per household. At least, that's how it seems.
Lots of Netflix fans were worried recently when Netflix shared information about its new password-sharing rules on its US help page. Although it promptly announced (opens in new tab) that these rules were posted in mistake, and actually only applied to users in certain Latin American countries, fans reacted strongly to the possible changes.
Although Netflix's retraction means we don't know if these rules will apply elsewhere when the password-sharing crackdown begins, the news has already got people worried.
Countless fans reacted to this news on Twitter, and they're certainly not happy about the changes...
Lots of fans are saying they'd cancel Netflix if this happens, instead using it only when there's a big show or movie out, like Stranger Things, Wednesday or Bridgerton, rather than year round:
Others are evaluating if Netflix is really worth it at all, compared to some of the other best streaming services.
And there's some confusion about how the new rules will actually work:
Of course, it's not all outrage and upset. Some people are already poking fun at the new rules.
Some of the rules that were mentioned in the Netflix help page included the fact that you'd have to watch a show on a device at home at least once a month in order to make sure it was verified, and the ability to request temporary passwords if you were logging onto a device away from home. There were lots of peculiar rules to make sure non-account-holders weren't signing into accounts.
Netflix has confirmed that you'd still be able to share your account with people in your household, so your live-in family members or loved ones can still use the same account as you.
While it's totally understandable to worry about Netflix changes, especially if you share your account with multiple people, you shouldn't panic too much just yet. That's because these rules aren't accurate.
According to the streaming giant, the rules shared on the US help page were actually meant to be on a South American one. Netflix has been using regions like Peru and Chile to test out certain rules before rolling them out for the whole world, and these rules only apply in those locations.
While we're expecting further news about Netflix password sharing imminently, the backlash to these leaked rules could encourage the company to drop some of the more stringent measures when it does introduce account limitations to the rest of the world.
Get the What to Watch Newsletter
The latest updates, reviews and unmissable series to watch and more!
Streaming and Ecommerce Writer
Tom is the streaming and ecommerce writer at What to Watch, covering streaming services in the US and UK. His goal is to help you navigate the busy and confusing online video market, to help you find the TV, movies and sports that you're looking for without having to spend too much money.