Ramsay Street in LOCKDOWN after dangerous villain arrives in today's Neighbours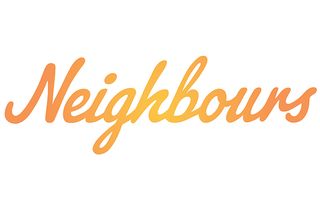 (Image credit: Kris Dollman)
Today's Neighbours sees friends and families torn apart as a controversial decision by the Kennedys leaves the residents of Ramsay Street divided...
Today's Neighbours sees Finn Kelly arrive on Ramsay Street, ready to start a new life under the watchful eye of the Kennedys.
But the family's decision to bring a former villain onto the street doesn't go down well at all with their neighbours, and it's not long before Karl and Susan find themselves public enemy number one.
As Finn's car pulls into the famous road, everyone is on their drives, watching one of the most evil villains to ever grace Erinsborough move in right on their doorsteps.
But while Karl and Susan believe that Finn is a changed man now that he is suffering with amnesia and unable to recall any of the heinous crimes he committed against Ramsay Street residents, the same can't be said for the rest of the neighbourhood.
Not only are the Cannings incredulous that Karl and Susan could welcome someone like Finn into their home, but Ned is also on the warpath, giving Elly a piece of his mind as the Kennedy's give Finn a tour of his new home.
But it's not just the wrath of Ned and Gary that the Kennedys' are faced with.
They're also stunned when their beloved friend and neighbour Toadie arrives back home after time away following Sonya's death and he doesn't want anything to do with them while they'e caring for Finn.
Susan and Karl are heartbroken that Toadie feels so strongly about Finn staying with them, and desperately want to be with him as he goes through the toughest time of his life. But Toadie is adamant that he won't come near their house again, especially with his kids.
However, it seems being estranged from their friends and neighbours isn't the only drama Finn is going to bring to the Kennedys' door.
Later in today's episode it is clear that Fin is going to start coming between Ned and Bea when a freshly showered Finn asks Bea for help tying a bandage on his arm.
But when Ned walks in and sees his girlfriend in close proximity with her formerly evil ex, who just also happens to be semi-naked, all hell breaks loose.
Could the Kennedy clan start to regret taking Finn under their wing already?
Neighbours airs weekdays at 1.45pm and 5.30pm on Channel 5
Picture credits: Channel 5.
Get the latest updates, reviews and unmissable series to watch and more!
Thank you for signing up to Whattowatch. You will receive a verification email shortly.
There was a problem. Please refresh the page and try again.