Shockwaves sent through Ramsay Street as THIS Neighbours couple do the UNTHINKABLE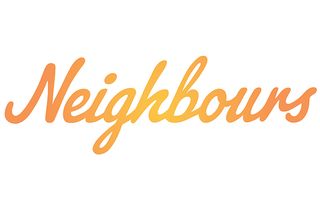 (Image credit: Kris Dollman)
Are Karl and Susan Kennedy are about to find themselves at war with their friends and neighbours?
There is shock in today's Neighbours as Karl and Susan Kennedy consider giving evil Finn Kelly a place to live following his successful court battle.
For weeks Imogen Willis has found herself public enemy number one as she takes on the role of being Finn's lawyer, even finding herself threatened with a pig's head in a box.
But while most people in Erinsborough believe that he should be locked up and the key thrown away, Susan has come to believe that Finn is a changed man since he woke from his coma with amnesia.
Today's episode sees Finn's court case continue and, by the end of the episode, Imogen successfully proves to the court that Mr Kelly is no longer a danger to the public now that in his mind he is a 19-year-old without any recollection of the heinous crimes he committed in his adult life.
With Susan, Bea, and even Elly, changing their witness statements against Finn at the final moment, the judge decides today that Finn doesn't need to face his crimes in jail, and instead can rehabilitate himself in supervised housing.
But despite Imogen's hard work in court today, it seems her efforts are all for nothing when the halfway houses are full, meaning that if she doesn't find Finn somewhere to live sharpish, he will be heading for jail after all.
With Finn's ex wife Miranda now a suspect in the hit and run drama from last week, she is no longer an option of someone to stay with, and as Finn's brother Shaun doesn't have a permanent address in Australia, he is also not able to help.
But Shaun has a plan, and blackmails Elly by telling her he will keep her baby lie a secret as long as she convinces the Kennedy's to give Finn a place to stay.
Elly is sickened at the thought of her evil ex living in her family home, but she doesn't have a lot of choice in the matter.
Karl, Susan and Bea are stunned when she sits them down and asks them to consider taking Finn in, but will they agree?
Bringing Finn to Ramsay Street isn't going to make the Kennedys popular with their neighbours... are they ready for the backlash?
And if Elly keeps her word to Shaun, will he really be able to keep the fact that he's the father of her baby to himself?
Neighbours airs weekdays at 1.45pm and 5.30pm on Channel 5
Picture credits: Channel 5
Get the latest updates, reviews and unmissable series to watch and more!
Thank you for signing up to Whattowatch. You will receive a verification email shortly.
There was a problem. Please refresh the page and try again.