Soap fans shocked after spotting THIS familiar face in last night's EastEnders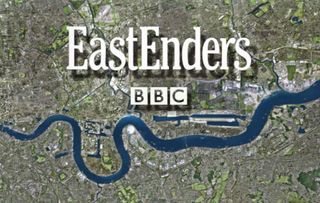 Last night's EastEnders has got fans guessing where they have seen Lola's fiancé, Ewan, before...
Last night's EastEnders saw Lola's fiancé Ewan arrive in Albert Square and fans were surprised to see that he had a very familiar face.
The guest role of Lola's other half is being played by actor Riley Jones, who TV fans will recognise as DC Mark Edwards in the ITV drama, Vera.
Riley has been playing the role of Mark Edwards in Vera since 2011 and it has been confirmed that he will also be returning for the next series.
While Riley's part in EastEnders might only be a fleeting one for now, the character of Ewan certainly made a big impact with fans last night.
The episode started with Ben and Lola arguing over the fact that Ben had spilled the beans about Lola being engaged, and it didn't take long for Lola to reveal that Ewan was on his way down to London from Newcastle.
But while Ewan was making his way down south, little did he know Lola was having second thoughts about their engagement now that she had come face-to-face with Jay again after all this time.
While Ben stalled Ewan, Lola went to see Jay to explain why she had kept the huge secret that she was engaged to someone else from him.
The undertaker was understandably cold towards his former girlfriend, but let her explain that she still loved him and wanted them to make a go of their relationship.
But while Lola had visions of them living happily ever after, Jay was still angry with her and revealed he couldn't be in a romance with someone he didn't trust.
After Jay left, Honey was there to give Lola the pep talk that she needed to realise that Ewan was a good man, and she made the decision to go back to Newcastle with him and Lexi and make a go of things.
Of course Ben had other ideas, and while Lola was preparing herself to beg Ewan for his forgiveness, he was warning Ewan away from Lola.
Ben even tries to scare Ewan by telling him all about how he killed Heather Trott, before paying him to leave Walford and stay away.
But that wasn't the end of his threats, Ben also told Lola's fiancé that if he ever got in touch with Lola again he would kill him. Nice!
But while a terrified Ewan made a hasty exit from Walford fans were more excited about the fact they had seen actor Riley Jones on TV before...
Ben's scheming is set to reach new heights later this week as he tries to side with Phil's enemy, Danny, on Thursday.
Phil is oblivious to his son going behind his back to make alliances with his nemesis... but it seems that it might be a business deal Ben lives to regret when his threats land him and his family in serious danger next week.
EastEnders airs Monday and Friday at 8pm and Tuesday and Thursday at 7.30pm on BBC One.
Get the latest updates, reviews and unmissable series to watch and more!
Thank you for signing up to Whattowatch. You will receive a verification email shortly.
There was a problem. Please refresh the page and try again.