Strictly Come Dancing judge Craig Revel Horwood fears he could be the next to leave Strictly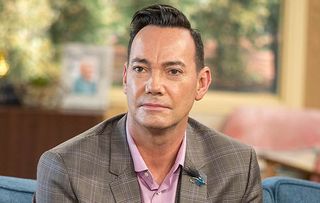 Craig Revel Horwood has spoken out about how 'everyone is replaceable' on Strictly Come Dancing - and his fears that he could be next to face the axe.
He told the Daily Star: 'Everyone is replaceable, everyone.
'They could get someone else to replace me. They wouldn't be as good though!...
'I usually know around June. So it will be a month and a half before I know if I'm doing the next series.'
It would appear that Craig's fate hangs in the balance until June, when he'll find out whether his contract will be renewed.
Dancer Brendan Cole was recently cut from the Strictly line-up after 13 years - clearly shaking up the rest of the Strictly team. Now Craig says that no one is safe.
However, Craig wasn't too sympathetic when it came to Brendan's departure, previously discussing how the show has 'done wonders for him' and claiming he should be more 'grateful'.
Speaking to the Mirror Online at the Bat Out of Hell press night in London, he said:
'More fool him.
'The show's done him wonders. It's done us all wonders. It's been fantastic.
'I would never complain about it. It's given us all platforms on which to stand.
'How many dancers in their life get a job that will last 15 years? Not many. Be grateful.'
Get the latest updates, reviews and unmissable series to watch and more!
Thank you for signing up to Whattowatch. You will receive a verification email shortly.
There was a problem. Please refresh the page and try again.