The Honeymoon Killers (1969) | Blu-ray release – The legendary true-crime thriller is unmissable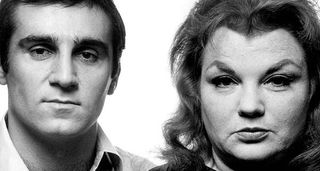 One of the great true-crime films, 1969's The Honeymoon Killers is a compelling dramatisation of the real-life story of the notorious Lonely Hearts Killers.
Two mismatched lovers, overweight nurse Martha Beck (Shirley Stoler) and con man Ray Fernandez (Tony Lo Bianco), concoct a plan to lure unsuspecting victims via lonely-hearts ads.  However this is no gruesome killing spree, but an intense study of loneliness and the lengths to which desperate people will go to keep what they once thought they'd never have…
The only film directed by opera composer Leonard Kastle (with additional material by an uncredited Martin Scorsese), shot in stark black and white and incongruously scored by Gustav Mahler, The Honeymoon Killers is a complete one-off in American cinema. Veteran critic Derek Malcolm wrote at that time, 'we'd not seen that kind of film, a super-realist depiction of the banality of evil. It came like a clap of thunder'.
Following a brand new 4K restoration, The Honeymoon Killers is released on Blu-ray and DVD from Arrow Films with a bounty of bonus features and a collector's booklet.
READ MORE ABOUT THE FILM HERE…
http://www.youtube.com/watch?v=Sf3eaVg4UWk
Get the latest updates, reviews and unmissable series to watch and more!
Thank you for signing up to Whattowatch. You will receive a verification email shortly.
There was a problem. Please refresh the page and try again.