Top 10 Best Fake Accents in Movies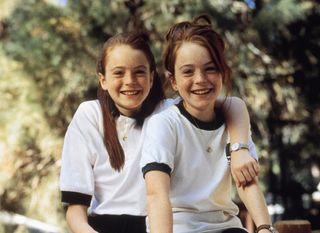 A natural accent - or at least, a fake natural accent - is essential in any film. Our guest writer Sabrina Dougall tells us her all-time favourite artificial accents in cinema.
1. Lindsay Lohan (Hallie Parker/Annie James) – The Parent Trap
Simultaneously a British and an American twin, in this timeless light-hearted comedy - bravo Li-Lo!
http://www.youtube.com/watch?v=R7Hfv6tRObI&fs=1
2. Gary Oldman (Shelly Runyon) – The Contender
Originally from New Cross, London, Oldman manages a smart American accent in this political thriller.
http://www.youtube.com/watch?v=RZtWjeF8dUg&fs=1
3. Gwyneth Paltrow (Viola de Lesseps) – Shakespeare in Love
The stateside blonde beauty won an Academy Award with her sparkling British accent in John Madden's romantic drama.
http://youtube.com/v/2JhYY_LEUGo
4. Toni Collette (Sheryl Hoover) – Little Miss Sunshine
Despite originating from Sydney, Australia, Collette received $1 million for her role in The Sixth Sense after displaying a flawless American accent. She most definitely pulls it off again in this unforgettable comedy drama - worth every penny, if you ask us.
http://youtube.com/v/oabGaaCLZ5g
5. Kate Beckinsale (Charlotte) – Last Days of Disco
Another sneakily accurate American accent – did you know she's actually British?! Her Hollywood good looks had us fooled.
http://www.youtube.com/watch?v=i87fYVuiCu4&fs=1
6. Nicole Kidman (Silvia Broome) – The Interpreter
A polished South African accent – tricky – but well executed by our Aussie girl as she juggles French and British dialects in the starring role of Sydney Pollack's mystery thriller.
http://www.youtube.com/watch?v=EbtOMnGLcto&fs=1
7. Renee Zellwegger (Bridget Jones) – Bridget Jones's Diary
Born in Texas to a Swiss father and a Norwegian mother, we totally bought her believable British accent as the self-deprecating everygirl in this feel-good romcom.
http://youtube.com/v/Kxrjqb534a0
8. Cate Blanchett (Sheba Hart) – Notes on a Scandal
Ranked no. 31 as one of the 100 Sexiest Stars in film history by Empire Magazine (2007), Blanchett delivers a laid-back, yet carefully precise English accent in Richard Eyre's masterpiece. We could never have guessed that she was really born in Melbourne, Australia!
http://youtube.com/v/AruRpjQquQQ
9. Catherine Zeta-Jones (Velma Kelly) – Chicago
Simply a delight for the ears! We can easily forget about that tiny voice in the back of our heads that reminds us the multi-talented megastar was born in rural Wales.
http://youtube.com/v/8IxcfbldgBY
10. Sacha Baron Cohen (Borat) – Borat!
Despite speaking a mixture of Hebrew, Russian and a variety of faux Middle Eastern dialects in this hilarious mockumentary, the Jewish husband of Isla Fisher manages an eye-wateringly funny, if utterly ridiculous 'Kazakstani' accent throughout this movie.
http://youtube.com/v/WH2CABcffAo Can you think of any more? Let us know, and leave a comment below. Discuss your favourites on our Movie Talk Facebook page, or Tweet us!
Did you catch yesterday's post? Click here for our Top 10 Worst Accents in Movies.
Get the What to Watch Newsletter
The latest updates, reviews and unmissable series to watch and more!