Trouble in paradise for THIS favourite Home and Away couple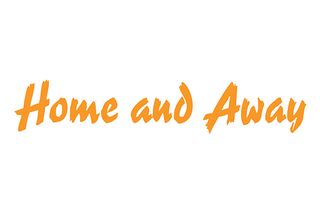 There's trouble heading for Leah Patterson-Baker and Justin Morgan in today's Home and Away...
Today's Home and Away sees Leah and Justin face their first hurdle as a couple when Leah gets involved in a Morgan family feud and no one seems to like it...
Yesterday's trip to Summer Bay saw Raffy collapse after suffering an epileptic fit, which seems to have come back following her trial with medical marijuana being called off when Mason got caught by the police in possession of drugs.
But while Mason is facing jail for helping his little sister, Tori and Justin are still fuming that he could use their sibling in a medical trial, even if he did think he was helping her.
As the family fought about the issue yesterday, Leah offered her opinion on the matter and surprised everyone by siding with Mason.
But while Mason was grateful for the vote of confidence, the same couldn't be said for Tori and Justin, who were both fuming.
More: Olivia Deeble reveals she's quite Home and Away to play a Disney princess
However, before anyone could address what had happened, today's episode sees Justin get a call saying that Raffy is being rushed to hospital having had a seizure.
The family are terrified that Raffy might have just her head on her fall to the ground, and Tori goes into full doctor mode and starts running tests on her sister.
But while Leah tries to support the family, Justin gives her the cold shoulder and tells her to go home.
Leah knows that Justin is being distant because of the argument and she is worried that this hiccup in their new relationship could mean trouble for the pair.
When Mason realises that Raffy's collapse confirms that his medical trial was working, he decides to change his plea with the police and tell them that he was using the drug for medical reasons.
Mason knows this means his future in the medical profession will be over, but he doesn't care if it means helping others like Raffy.
However, Justin and Tori are horrified when he tells them he's been to the station to change his plea.
But the drama doesn't end there... Leah is worried when Justin continues to screen her texts and turns down Mason's request to talk about his medical trial on her blog until she's had a chance to clear it with Justin.
Will she manage to make amends with Justin before any more damage is done? And can they get over this first hurdle in their new romance?
And what about Raffy? Will she be okay following her collapse?
Watch Home and Away every weekday at 1.15pm and 6pm on Channel 5
Get the latest updates, reviews and unmissable series to watch and more!
Thank you for signing up to Whattowatch. You will receive a verification email shortly.
There was a problem. Please refresh the page and try again.