Will a FORBIDDEN KISS in today's Neighbours derail THIS happy couple?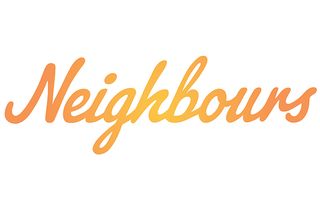 (Image credit: Kris Dollman)
Today's Neighbours sees Roxy Willis trying it on with none other than Paul Robinson!
There's happy news in the Robinson/Willis household in today's Neighbours when Paul and Terese finally get engaged... but Roxy is determined to make sure her aunt's happiness is short-lived.
Paul and Terese's rocky romance is finally back on an even keel for the first time since Vance's departure from Ramsay Street... but the same can't be said for Roxy and Terese's relationship, which is still in tatters.
Despite Terese's best efforts, Roxy has shown she is a master in holding a grudge and still refuses to forgive her aunt for breaking up her relationship with her beloved boyfriend Vance.
However, yesterday's Neighbours brought more drama between the pair when Terese was the one forced to break the news to Roxy that her parents were splitting up.
The bar owner took the news badly and, as her downward spiral continues, she is less than impressed when she hears that Paul and Terese have made their relationship official by getting engaged.
But while Roxy refuses to be happy for the pair, everyone else is over the moon for Terese and Paul... and even Leo does the gracious thing of going to their engagement party to toast the happy couple.
MORE: DEATH hits Emmerdale next week - but is THIS who dies in the deadly blaze?
However, despite some words of warning from business partner Leo, Roxy is determined to wipe the smile from Terese's face and sets about sabotaging her happy day.
Terese is upset when Roxy is a no show at the family engagement bash and, knowing how much having her there means to his future wife, Paul offers to go and track her down.
But once he finds her at the Lassiter's lake, the pair have a frank conversation, which leads to Roxy teasing Paul by asking if he likes younger women.
Before Mr Robinson knows what is happening, Roxy is kissing him like her life depends on it... but is this all part of her plan to ruin Terese's happiness, or does she really have feelings for Paul?
Neighbours airs weekdays at 1.45pm and 5.30pm on Channel 5
Get the latest updates, reviews and unmissable series to watch and more!
Thank you for signing up to Whattowatch. You will receive a verification email shortly.
There was a problem. Please refresh the page and try again.